Info
By car
Bus shuttle between the festival site and Dinkelsbühl
Bus transfers from Stuttgart and Nuremberg airports and rail stations and Ulm rail station
Arrival + departure with public transport
Bus tours
By Car
Flugplatzstr. 1
91550 Dinkelsbühl
Coordinates: 49 03 54 N, 10 0 24 06 O
Bus shuttle between the festival site and Dinkelsbühl
This year the free bus shuttle service between the festival site and the town of Dinkelsbühl will operate at the following times (please click on the picture):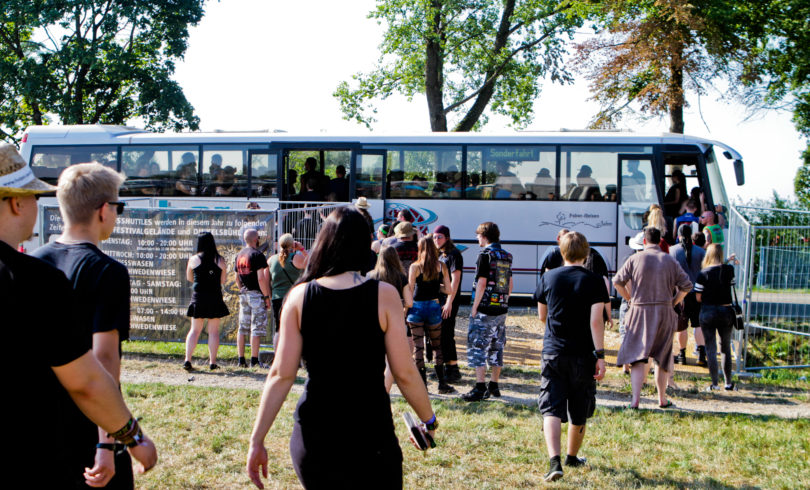 Bus transfers from Stuttgart and Nuremberg airports and rail stations and Ulm rail station
There will again be buses for SUMMER BREEZE Open Air from Stuttgart, Ulm and Nuremberg (main stations and airports) directly to the festivals main entrance of the festival site in Dinkelsbühl. Please make sure you reserve your seats on these bus transfers before you leave home. You will get a confirmation and your travel documents by email immediately after successfully booking your tickets.
You may email your questions to gaby@mondialevents.de at any time.
The buses have enough loading space to accomodate your tents, beer, etc.
The prices shown in the timetables are for a single trip, either to or from the Dinkelsbühl festival site.
For the timetables, prizes and the booking of your tickets please go to www.mondialevents.de
Bus journeys are operated by Faber Reisen GmbH Dinkelsbühl.
Organizer:
Mondial events&travel GmbH
c/o Over The Rainbow
Knesebeckstrasse 89
10623 Berlin
Arrival + departure with public transport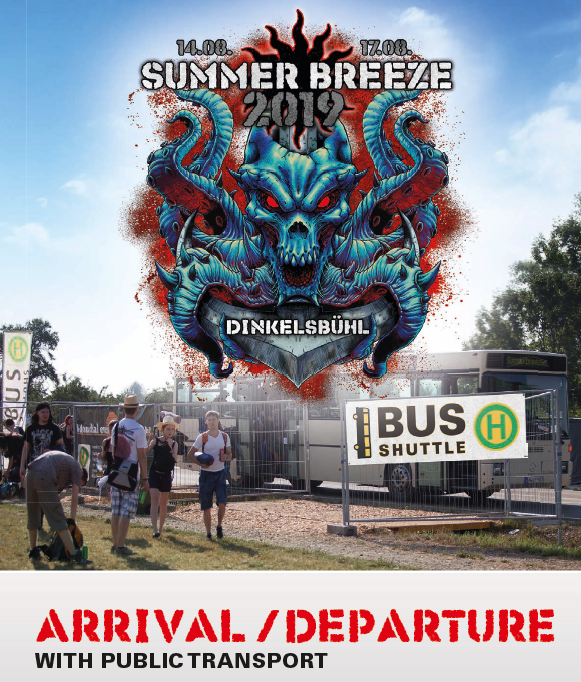 Bus tours