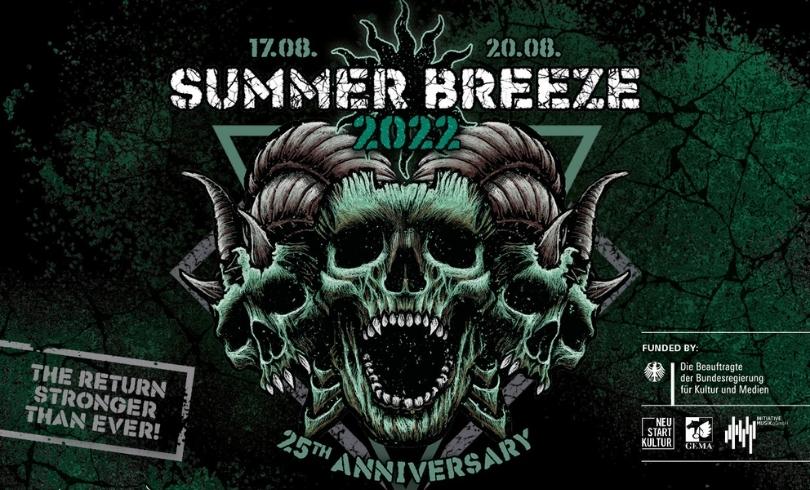 133 Bands – Line Up complete!
With 30 new additions we can now present the full line up with 133 acts!
Find information about every band HERE.
ANALEPSY, EVILE, RAISED FIST, 1914, BEMBERS, GUTRECTOMY, HAWXX, MORBID ALCOHOLICA, NANOWAR OF STEEL, RANDALE, THE OTHER, THE PROPHECY23, AVIANA, RESOLVE, THE OKLAHOMA KID, VENUES, NAVIAN, FIXATION, STORM, KNOGJÄRN, BALANCE BREACH, CONSVMER, ELWOOD STRAY, TEN56, APOPHIS, CRACK UP, END OF GREEN, FLESHCRAWL, VOODOO KISS & BLASMUSIK ILLENSCHWANG
133 acts are counting on you to turn SUMMER BREEZE into the biggest metal party of 2022!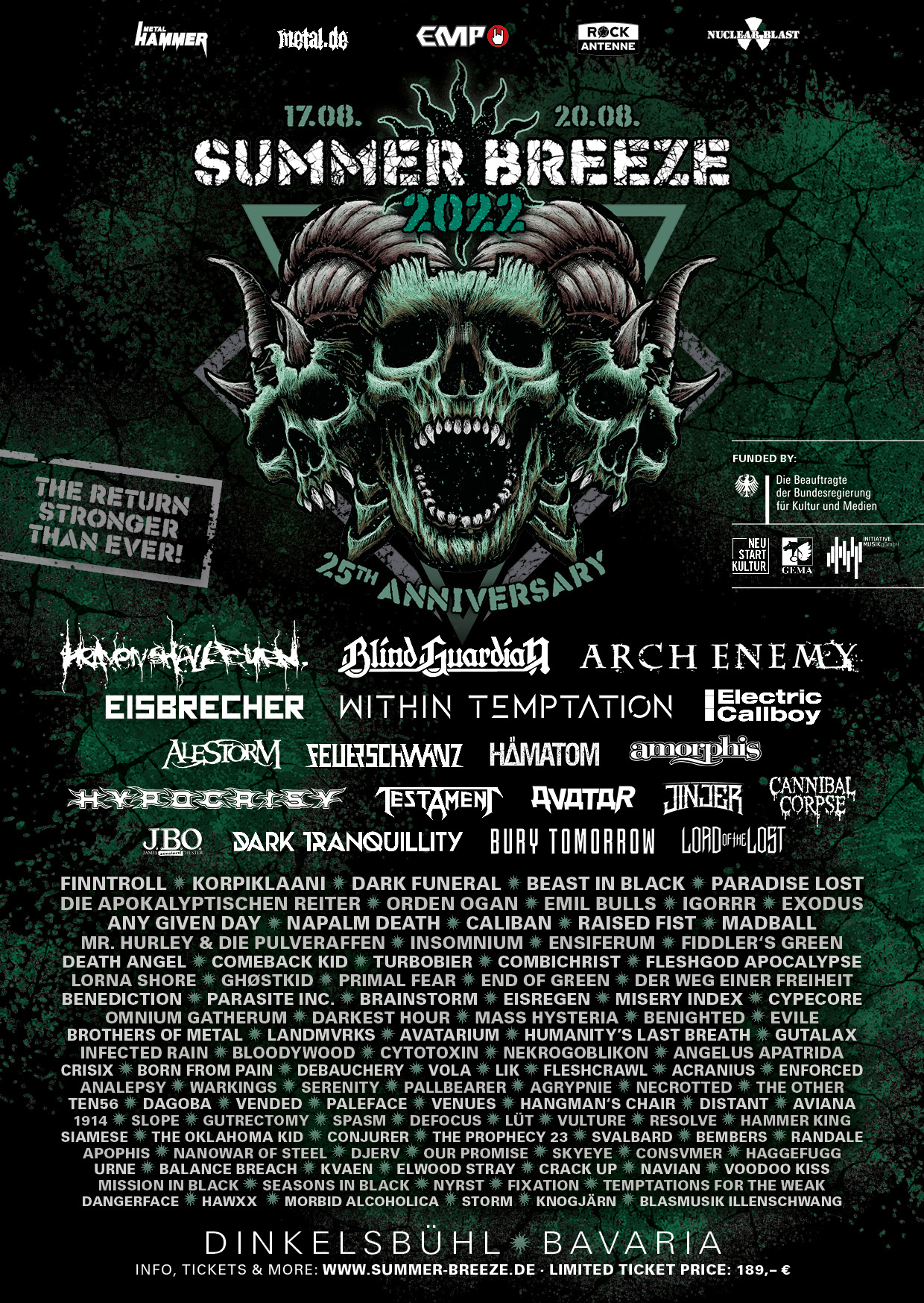 03.05.2022