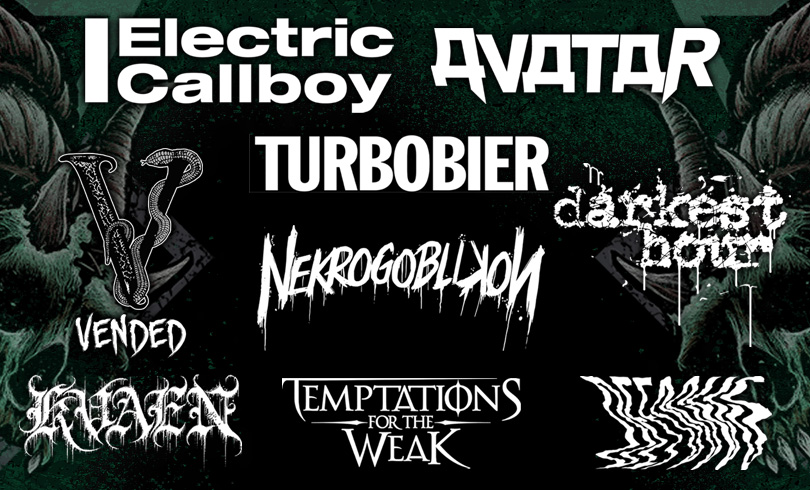 Nine bands added to the line up
Attention
This article is over a year old. Its contents may or may not still apply. You can find current news under News .
Nine new additions to the SUMMER BREEZE line up!
ELECTRIC CALLBOY
AVATAR
TURBOBIER
DARKEST HOUR
NEKROGOBLIKON
VENDED
DEFOCUS
KVAEN
TEMPTATIONS FOR THE WEAK
Check all 106 bands that are currently confirmed HERE!
05.04.2022