Corona
Ab sofort starten wir mit der Rückabwicklung der bereits gekauften Tickets für das SUMMER BREEZE 2020. Dazu werden wir per E-Mail eure verbindliche Entscheidung abfragen, wie mit eurem Ticket verfahren werden soll. Dabei gilt der Kauf eines Campingzusatzangebotes oder einer reservierten Campingfläche ebenso als Ticket.
Wir möchten allen Fans, die bereits ein Ticket für das SUMMER BREEZE 2020 gekauft haben, attraktive Möglichkeiten bieten, ihre Bestellung rückabzuwickeln.
Am meisten freuen wir uns natürlich, wenn wir euch 2021 als unsere Gäste in Dinkelsbühl begrüßen dürfen! Mit einem Umtausch in ein Ticket 2021 ermöglicht ihr uns weiter mit voller Kraft an einer unvergesslichen Festivaledition für das nächste Jahr zu arbeiten. Wer uns zusätzlich unterstützen möchte, findet mit den Supporter Packages die Möglichkeit dazu und darf sich zusätzlich über limitiertes Merchandise freuen!
Klickt auf folgenden Button, um die Übersicht zur Ticketrückabwicklung abzurufen: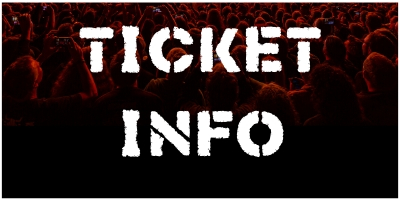 Mehr Informationen findet ihr auf www.summer-breeze.de/sboa2020
---
15.05.2020
Cancellation SUMMER BREEZE Open Air 2020
It hurts but as of today we finally have certainty: According to recently announced COVID-19 regulations by the German government, SUMMER BREEZE Open Air 2020 cannot take place and has to be cancelled.
Of course we already saw this coming and being silent and keep you waiting in the past days has been incredibly hard for us but unfortunately we had to make sure that all legal requirements are met before we make it official. The cancellation of our festival is saddening and tragic but we trust the evaluation and decisions made by the authorities and experts. Even though we put month of hard work and passion into the planning of this very event we all care so much about – the health of the general public is now the top priority!
Ticketholders will receive an email with all further information about their tickets purchased for 2020 before the end of May.
Our main goal is to provide the high quality festival experience to which you are accustomed by us. Which means a weekend full of music, friendship and freedom without even noticing all the security measures and action behind the scenes.
A rescheduling of the festival has been on the table but we have come to the conclusion that a giant heavy metal party with over 40.000 fans would be irresponsible and not feasible this year. Which now more than ever means that we need your endless support. The messages that reached us so far left us stunned as we can clearly see you love SUMMER BREEZE as much as we do. We can't wait to see the first cars pull up at the festival site in 2021!
To master the enormous task we're facing we are once again asking for your support and your patience. We see SUMMER BREEZE as the festival of all of us. By this we mean metal fans, no matter if they are on, in front or behind the stage. We're addressing every single band, every crew member, the cleaning staff, security, helping hands, cooks and shuttle drivers. We are in this together and we promise you to as of now go set all wheels in motion to make sure that SUMMER BREEZE Open Air 2021 will be a blast! The festival will take place August 18th to 21st 2021.
Stay healthy and THANK YOU!
The SBOA Team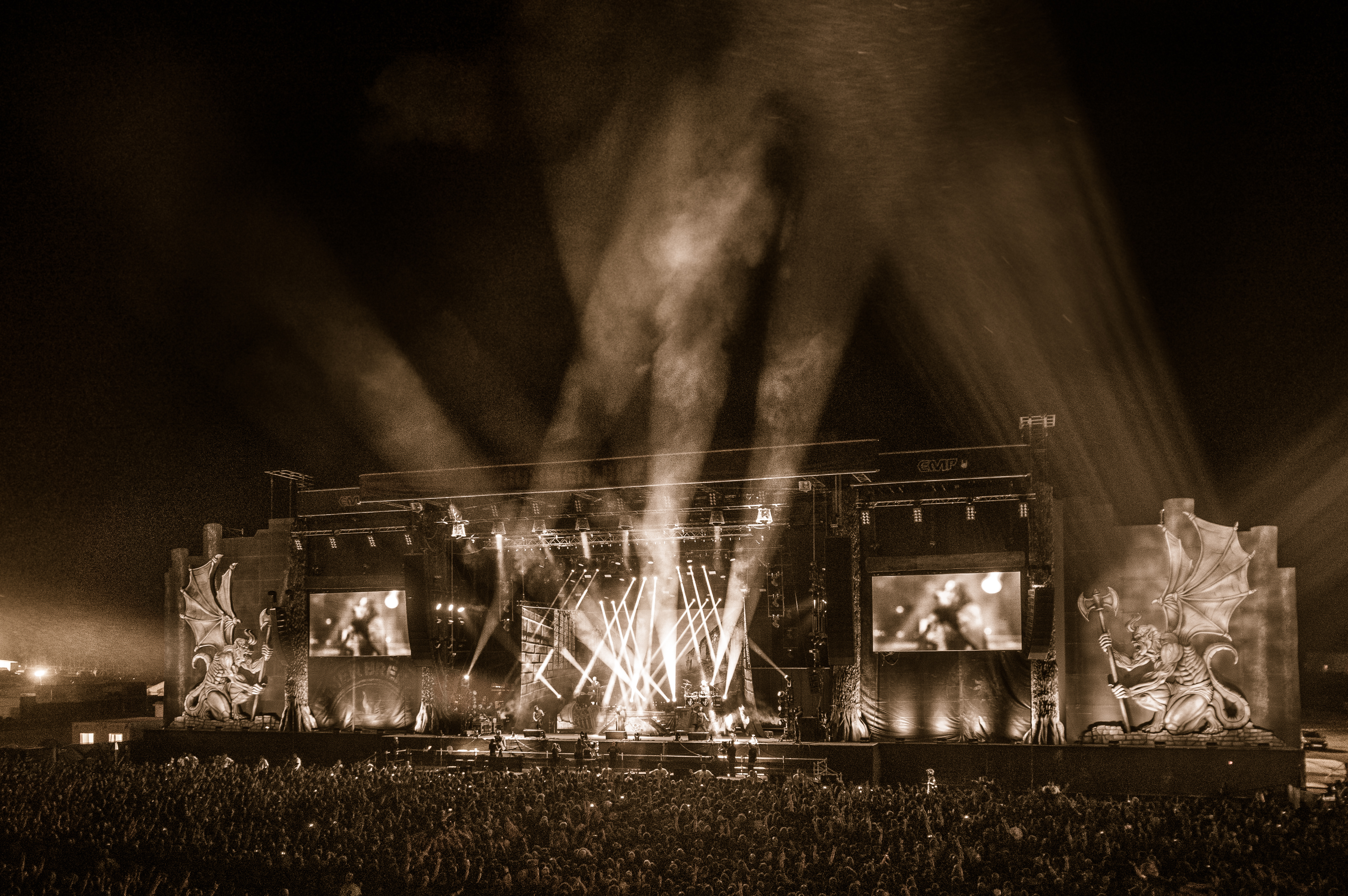 ---
UPDATE 04.05.2020
Dear fans and friends!
An update about SUMMER BREEZE Open Air 2020 is necessary. We'd like to offer you an explanation for this complicated situation. Hundreds of fellow promoters and colleagues are facing the same challenge right now.
It's about time to give you more insight into the processes of SUMMER BREEZE. It would be naïve to believe that we can arrange our festival this year. It is obvious that SUMMER BREEZE is a big event.
We need an official decree of the federal state of Bavaria to act accordingly including a precise description of the affected kind of events. This is important with regard to everybody involved and our contractual partners. We need legal certainty including the unequivocal definition of big events, which we do not have currently. We expected to have this much needed certainty earlier, especially when looking at neighboring federal states. Right now these legal documents are not available. Without these important definitions we can't cancel the event "voluntarily".
We usually don't face highly complex legal issues in our day-to-day business, including force majeure. This is the main reason why don't want to make any mistakes in the process right now. We have to be certain on how to proceed. We can't permit ourselves to act overhasty and therefore potentially put our festival in jeopardy. This is about the continuation of everything tied to SUMMER BREEZE. Our common goal is to see all of you at SUMMER BREEZE Open Air 2021. Of course it is obviously easy to compare our situation to other festivals, but the difference from federal state to federal state, from city to city and organizer to organizer is such a crucial factor that it simply won't allow us to copy other decisions. At the same time others already cancelled their events, since they already have legal certainty.
To counteract speculations we can assure you that we are preparing everything concerning tickets and merchandise. We are running our own ticketing center and ship merchandise ourselves, directly from our office. Many of you requested special merchandise, and we are working on it.
We are not planning on implementing voucher options like some of the big players in ticketing. Our goal is to find the best solution for our fans and we will not hide behind any paragraph.
We are sorry if we gave you the impression to be too quiet in the last days. There is a lot going on behind the scenes. As soon as it is possible we will be releasing more information.
We don't want a summer without bands and concerts. We are preparing a series of car concerts to recover at least a small part of what we are all missing this summer. More on this topic as soon as we have the appropriate permits.
In these testing times we want to thank you again for your loyalty.
We will be back with more news soon!
Your SUMMER BREEZE team
---
UPDATE 21.04.2020
Dear fans and friends!
The last thing we want is to unnecessarily keep you waiting and appear to be stalling. Unfortunately there are some unsolved bureaucratic requirements which are keeping us from moving forward quickly. The media coverage speaks a clear language but in these times we have to work with great diligence to make sure we're acting within the legal framework.
Our main goal is to always provide you with the best available options when it comes to your SUMMER BREEZE experience. This is what the whole team is working on throughout the entire year with great enthusiasm and dedication. But today we're addressing our fans with the request to grant us a little more time to master the tasks that lie ahead.
We will be forever grateful for your patience and the ongoing support you guys are providing. We promised you to be working full steam on solutions for all possible scenarios we might face in the future and also we said that we will respect and act on all decisions made by the local authorities and the health department.
Stay healthy!
The SUMMER BREEZE Team