Hardtickets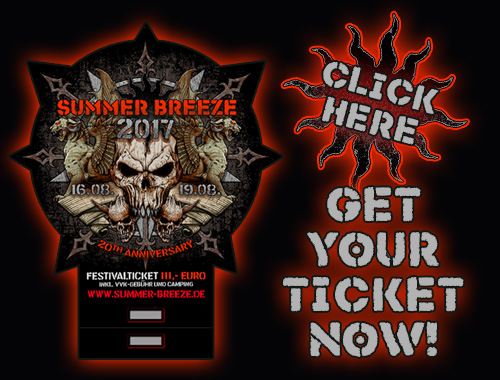 On www.sbtix.de the ticket price is 111.- Euros (incl. camping and pre-sale fee).
Attention: For SUMMER BREEZE 2017 a separate parking ticket has to be purchased for each car. This ticket is only available at the festival box office. Parking tickets cost 10.- Euros per vehicle.
If you would rather save on shipping, you can order our Print@Home tickets, which will also be available at the following LINK.