LESS TRASH – MORE THRASH
TOGETHER INTO THE FUTURE – LESS TRASH, MORE THRASH!
[Summarized on one page you can also find all the following info HERE].
There are some things we have to tackle together, so that festivals will exist for a long time.
How we treat each other and our environment plays a fundamental role here.
We know that SUMMER BREEZE fans can party, but we also know that SUMMER BREEZE fans are at the starting line when it comes to co-creating.
Thanks to you something is changing! 
You make us really proud. In recent years, the amount of trash has been reduced. Per capita, significantly less trash was left behind. We compared the year 2015 and the current festival year 2023 and can announce that there was 2.26 kg less trash per head. More guests, but less garbage. Let's continue like this together, shall we? It's great that partners like EMP stand by us and join us in taking steps that make it easier to make SUMMER BREEZE a cleaner event (see Thrasher Bag).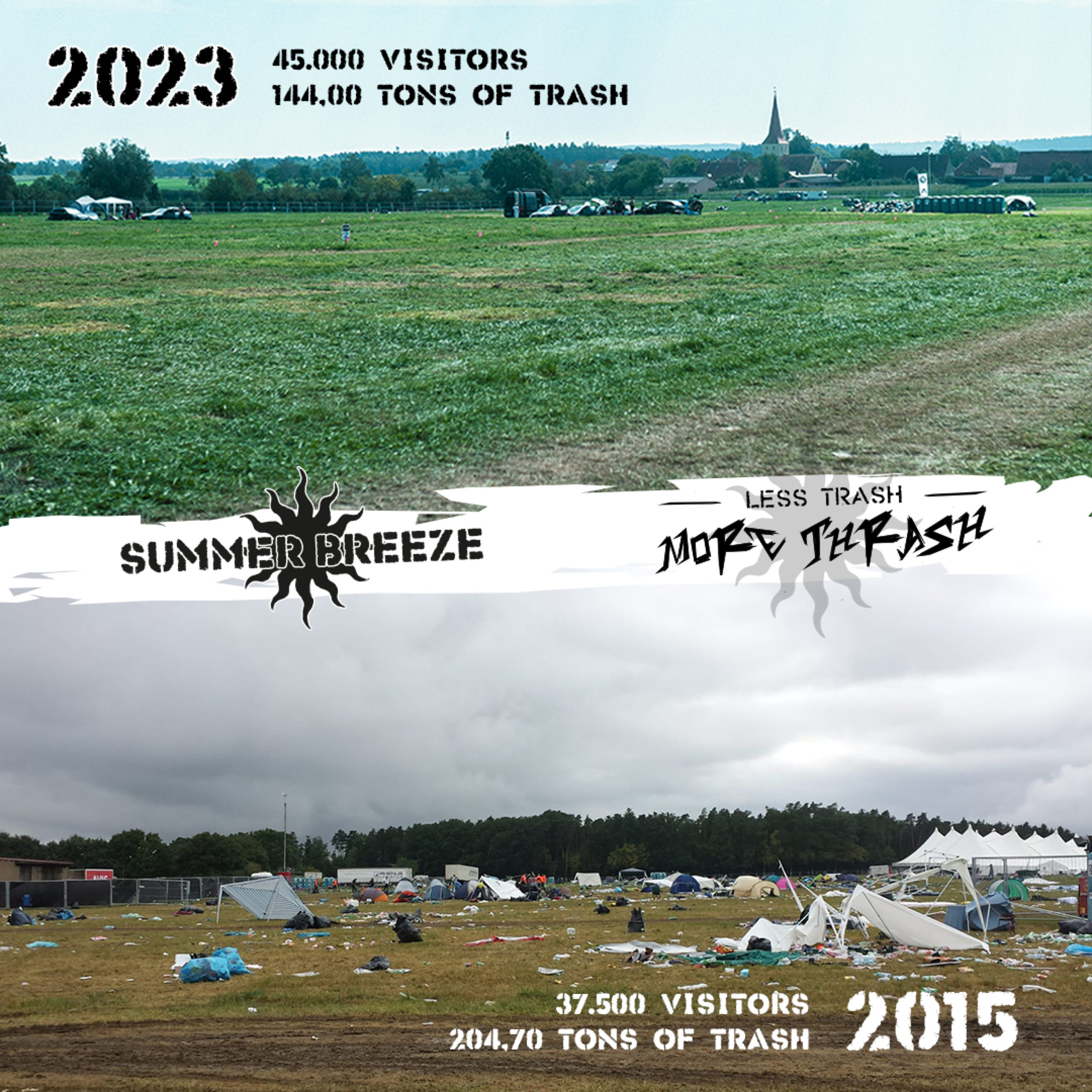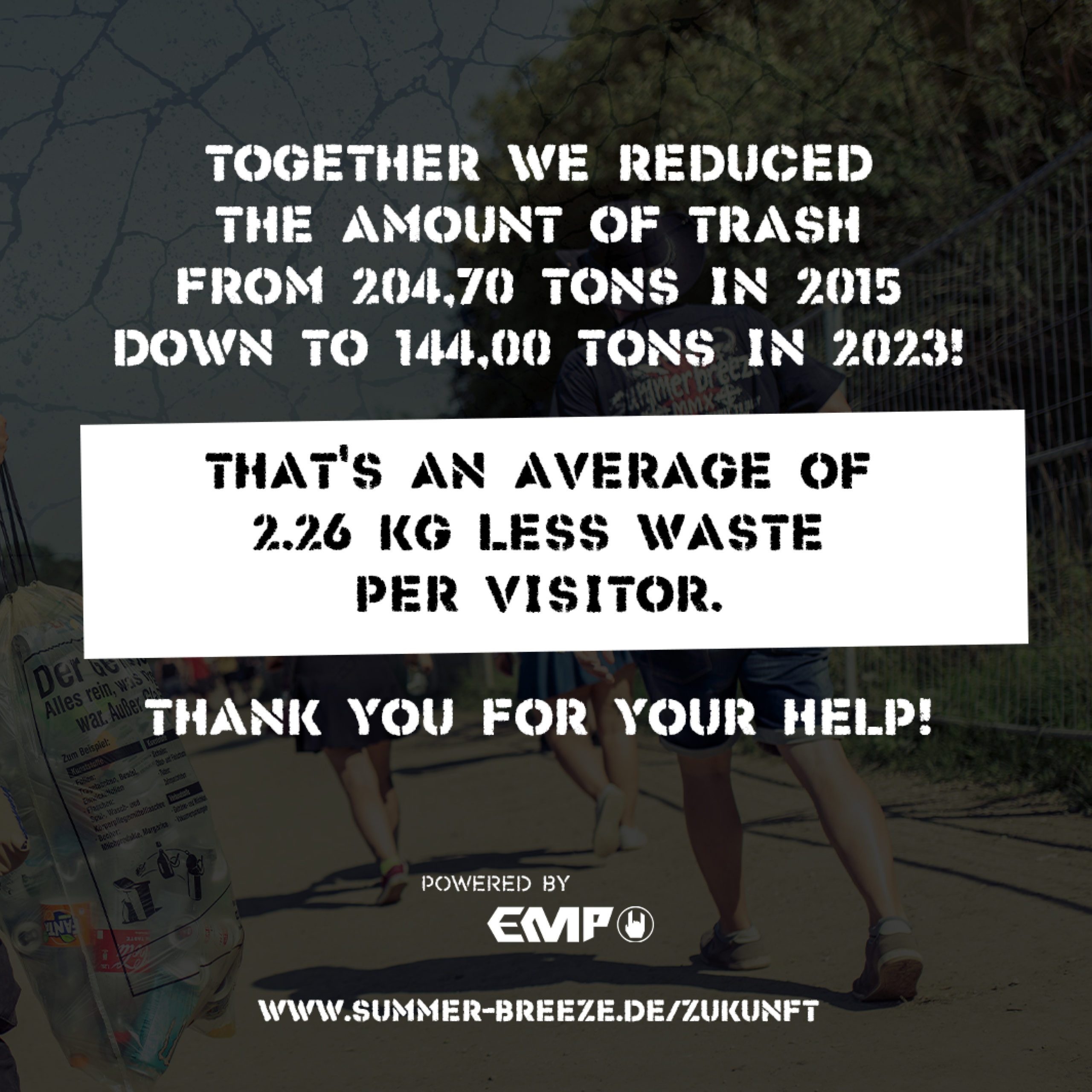 We're also still impressed with how clean the campgrounds were in 2019 and 2022 by noon on Sunday.
That worked out without anyone having to raise their index finger.
We want to set impulses and shape the SUMMER BREEZE of the future together with you.
It is our concern that the SUMMER BREEZE is and remains first and foremost a terrific metal party.
It's clear that festivals leave a huge footprint.
But one thing is also clear to us: we have to take steps in the right direction.
To do that, we want to design SUMMER BREEZE in a way that makes it easier for everyone to act in a way that makes the festival more sustainable.
LESS TRASH, MORE THRASH!

Waste separation made easy – Pre-packed Thrasher Bags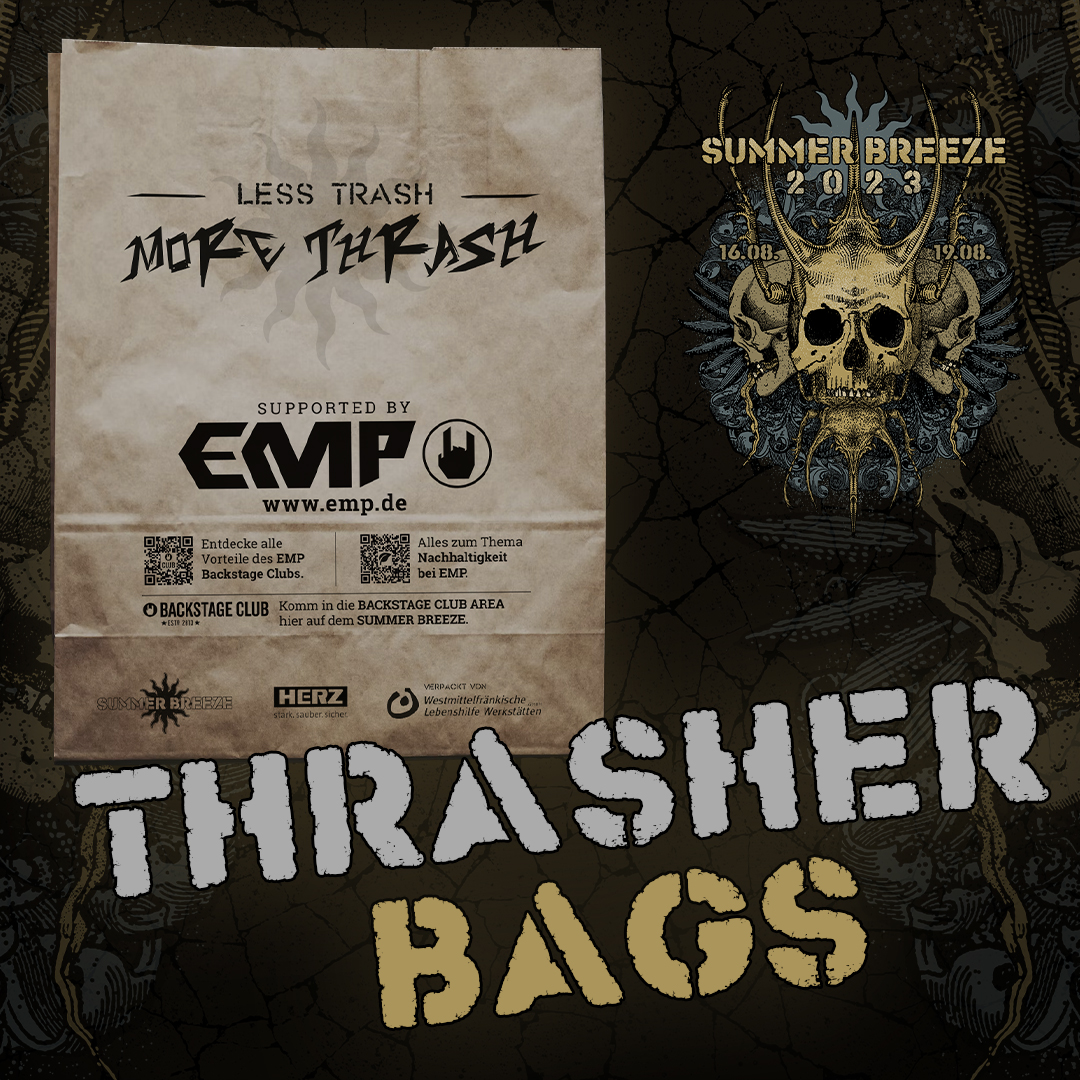 In order to make the waste separation easier for you, prefabricated packages will be handed out at the entrance gates to the festival area.
Thanks to the support of EMP, a project could be realized, which is supposed to sensitize the visitors for waste avoidance with 25,000 "T(h)rasher Bags" and to encourage them to actively participate. Locally produced and prepared together with the Lebenshilfe Feuchtwangen with appropriate garbage bags, the "T(h)rasher Bags" offer information on the correct disposal of festival waste at one of the nearly 50 garbage stations!
Strong waste removal teams – Our ThRASHER TEAM  
During the festival our Thrasher Team consists of over 40 people and cleans the complete festival area of over 120 hectares.

At almost 50 garbage stations as well as at all SHIT 'N' SHOWER STATIONS you will have the opportunity to hand in your garbage separately according to residual waste, paper and yellow bag. We count on you to take advantage of the short distances and to keep your camps and the site clean.

In addition, yellow and black trash bags will be handed out at all SHIT `N' SHOWER STATIONS.

Our waste stations are emptied daily by our ThRASHER teams and delivered to the recycling station sorted accordingly.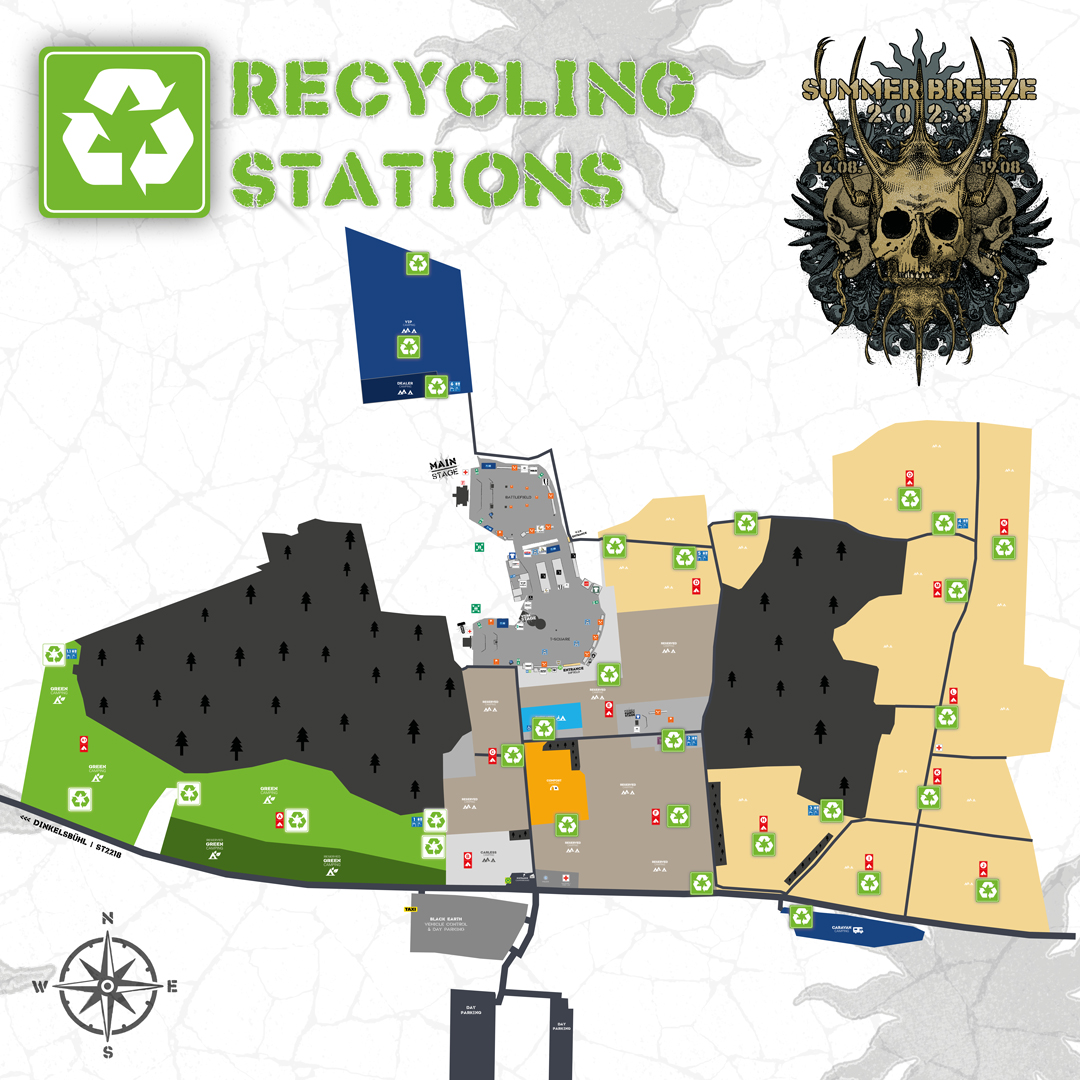 NEW DISPOSAL CONCEPT AND BIODEGRADABLE DISPOSABLE TABLEWARE AT FOOD STANDS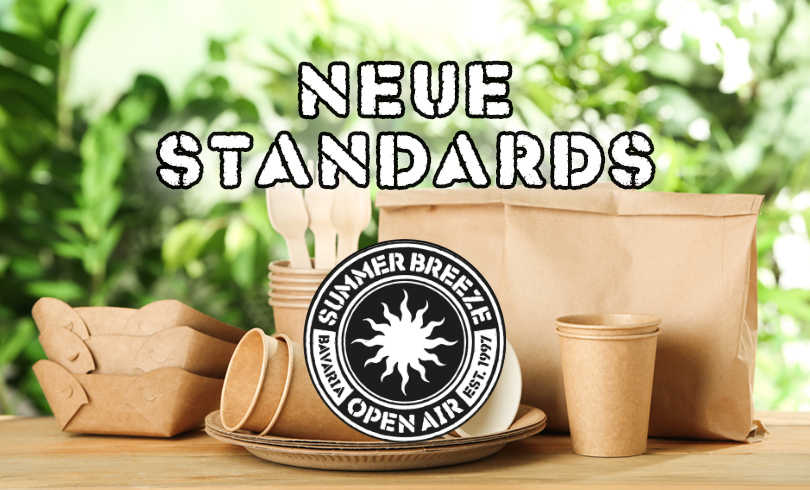 123rf.com/belchonok

Our food stalls are also being brought into the disposal process. To ensure fair disposal, we sort not only by recyclables, residual waste and paper, but also by food waste and used glass (a rare exception from the glass ban).
Our food stands have to use biodegradable disposable tableware at their stands. From a selection of given product ranges, the food retailers and traders were allowed to choose the appropriate tableware on their own.
We will check compliance with this new requirement on site.
Backstage composting machine for the 2,000-strong crew
For the first time, the backstage area of SUMMER BREEZE is making itself available as a test lab. With the help of a bio-converter, the volume of biodegradable waste from our crew catering is reduced by up to 90%. With approximately 2,000 crew members, that's great progress. The converter is provided by Papstar.
FOODSHARING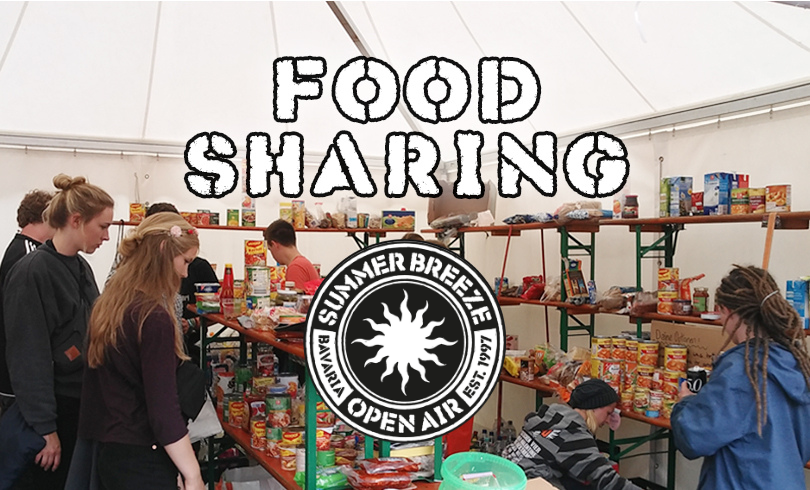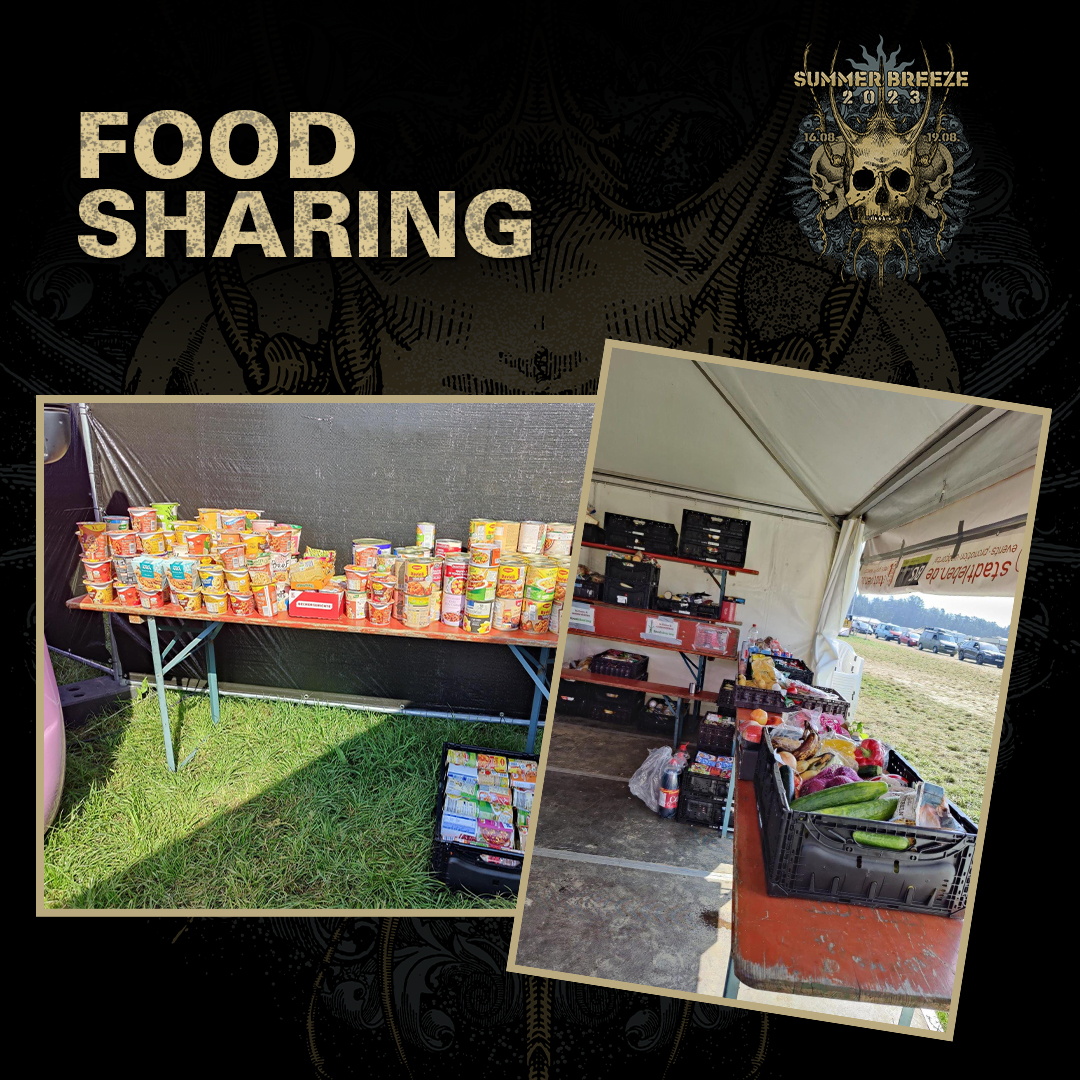 Stop by the food sharing booth and help throw away as little food as possible! At this stand you can drop off food, swap or simply take other food that has been dropped off, depending on your mood. The diligently collected and leftover food will be donated after the festival.
AWARENESS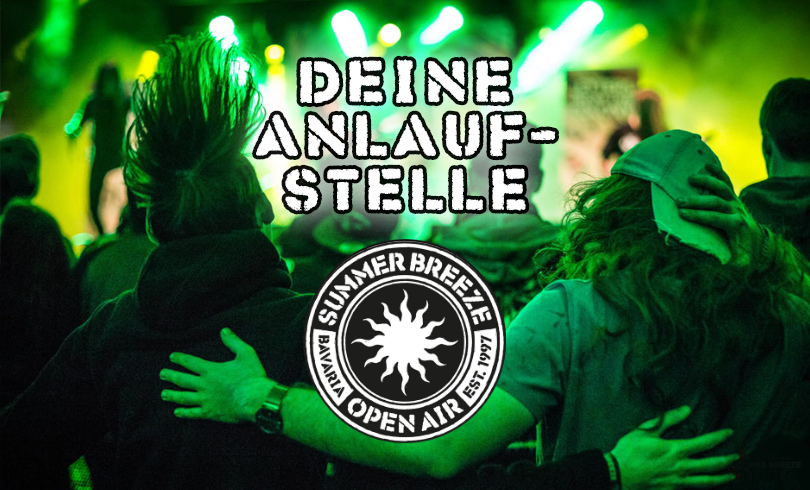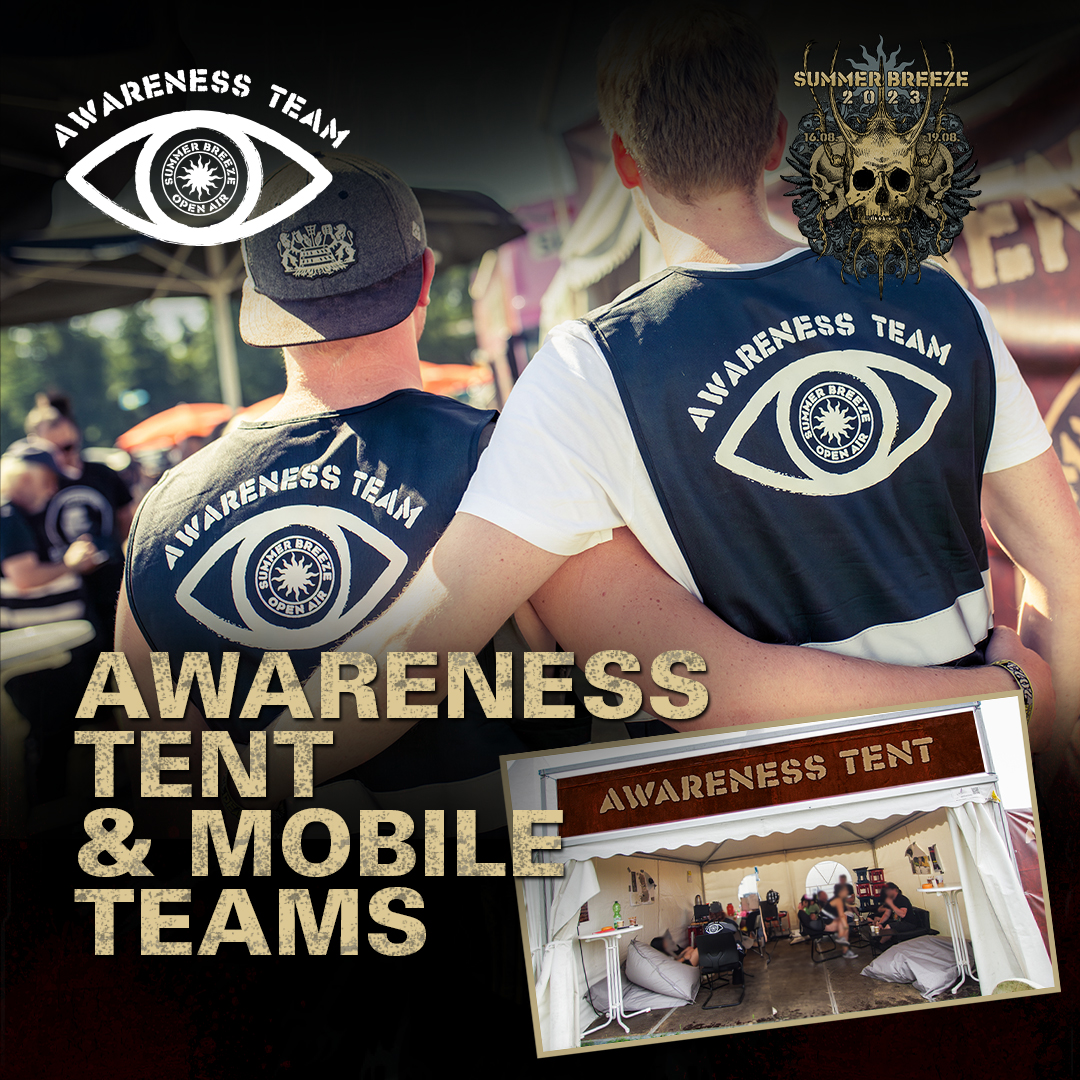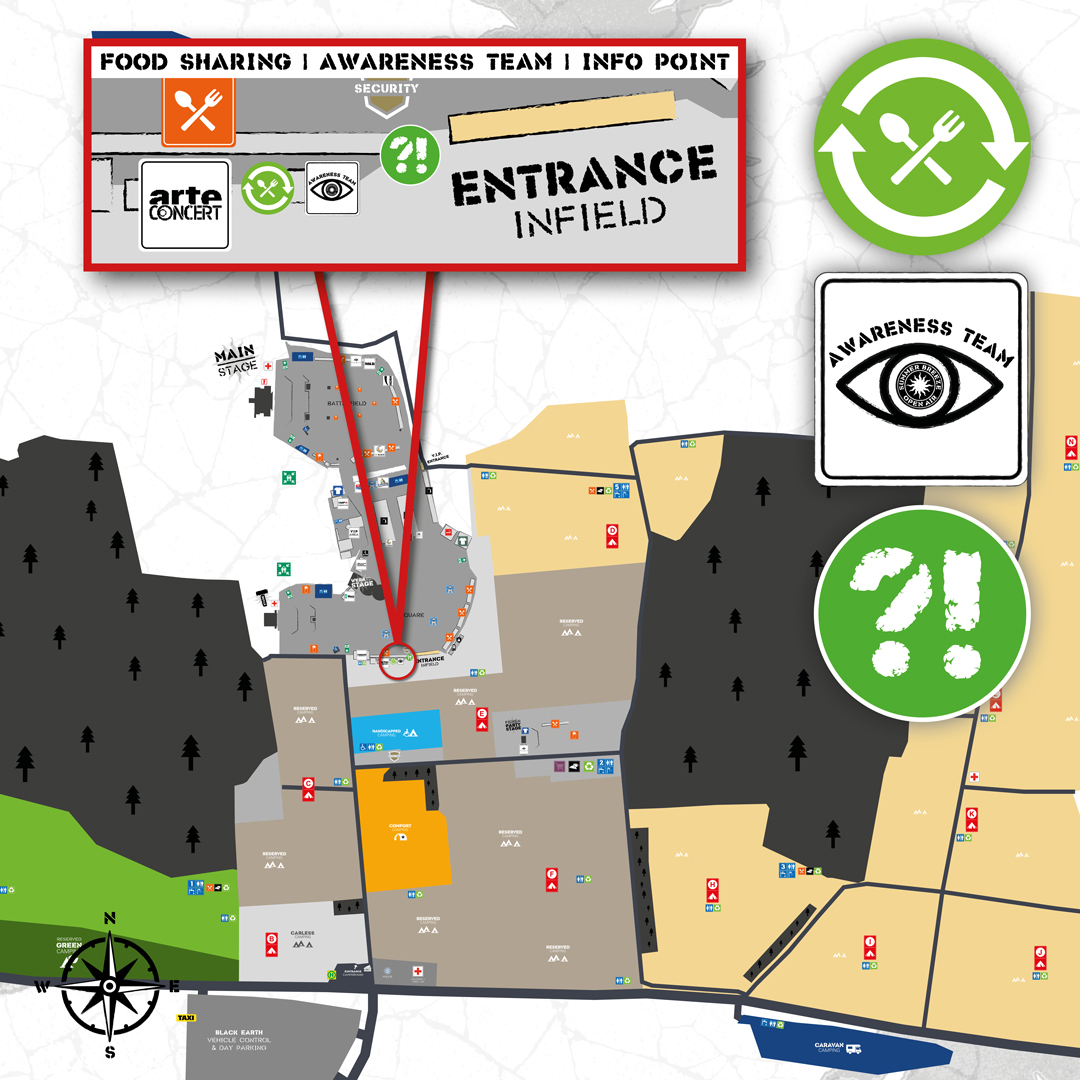 Awareness tent for all visitors – We want a festival where nobody has to feel uncomfortable, attacked or discriminated. For this purpose, the Awareness Tent is available around the clock as a contact point.
Please have a look into our festival ABC.
This year, for the first time, mobile teams will be on the road on the concert grounds. You will recognize the team by the black high-visibility vests with the imprint "AWARENESS TEAM".
Cooperation with nachtsam – The nachtsam campaign supports our festival and especially the SUMMER BREEZE Awareness Team in constantly learning new things in dealing with our festival guests with the help of workshops and explicitly selected trainings.
Our code of conduct – Behind the scenes, our crew also implements the manners we want to see in front of the stages and on the campsite. In order to be able to ensure peaceful coexistence, a preventive protection concept was created for all crew members as well as service providers and other employees. Here, from the point of view of the organizer – the code of conduct – is recorded and it is called upon to adhere to this as a crew member.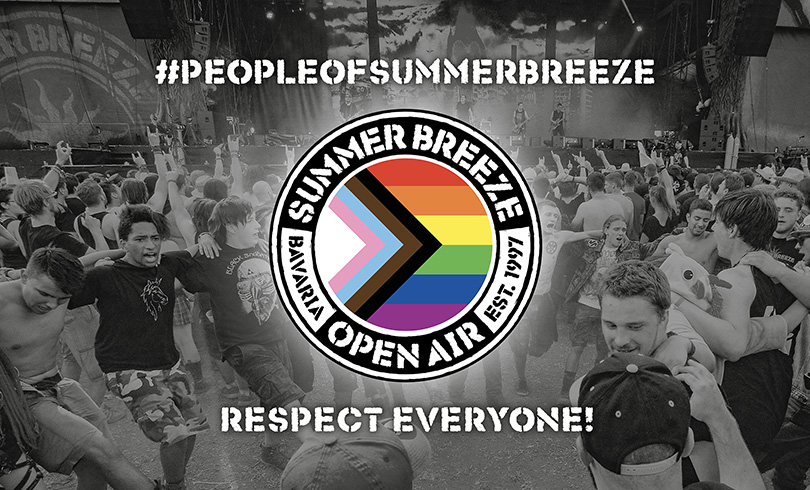 REINFORCED ARRIVAL BY PUBLIC TRANSPORT
A comfortable journey with the Deutsche Bahn coupled with our shuttle service to the SUMMER BREEZE grounds is possible without any problems. Here you can find more info. On site, travelers without a vehicle are provided with convenient spaces directly behind the main entrance.
Traveling with your own car brings many advantages. Nevertheless, we see more and more people to transport their equipment collected and some from the travel group arrive by public transport. Thumbs up!
HERE you will find an overview of all travel options.
HANDLING WATER AROUND SUMMER BREEZE
Reduced water consumption due to vacuum flush toilets
Sewer-friendly composition of sanitary liquids in our portable toilets. Only reduced use of "chemistry" allows wastewater to be fed into the regional systems.
SERVICE FOR PEOPLE IN WHEELCHAIRS
For the first time we will be able to offer a service for wheelchair users on the festival grounds through the medical supply store FEIX in Dinkelsbühl. (Inflate / change tires, charge e-chairs / e-drive and minor repairs).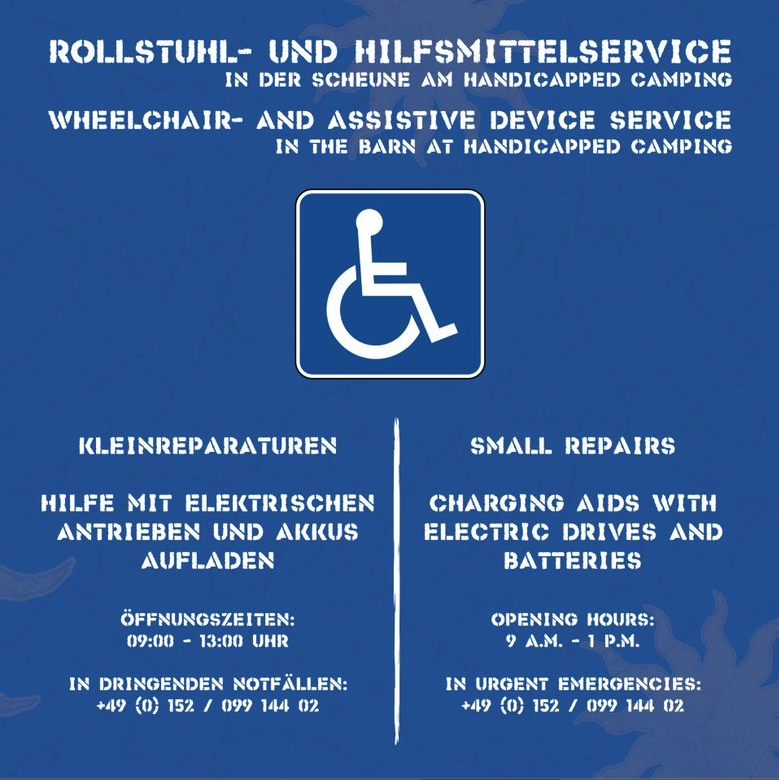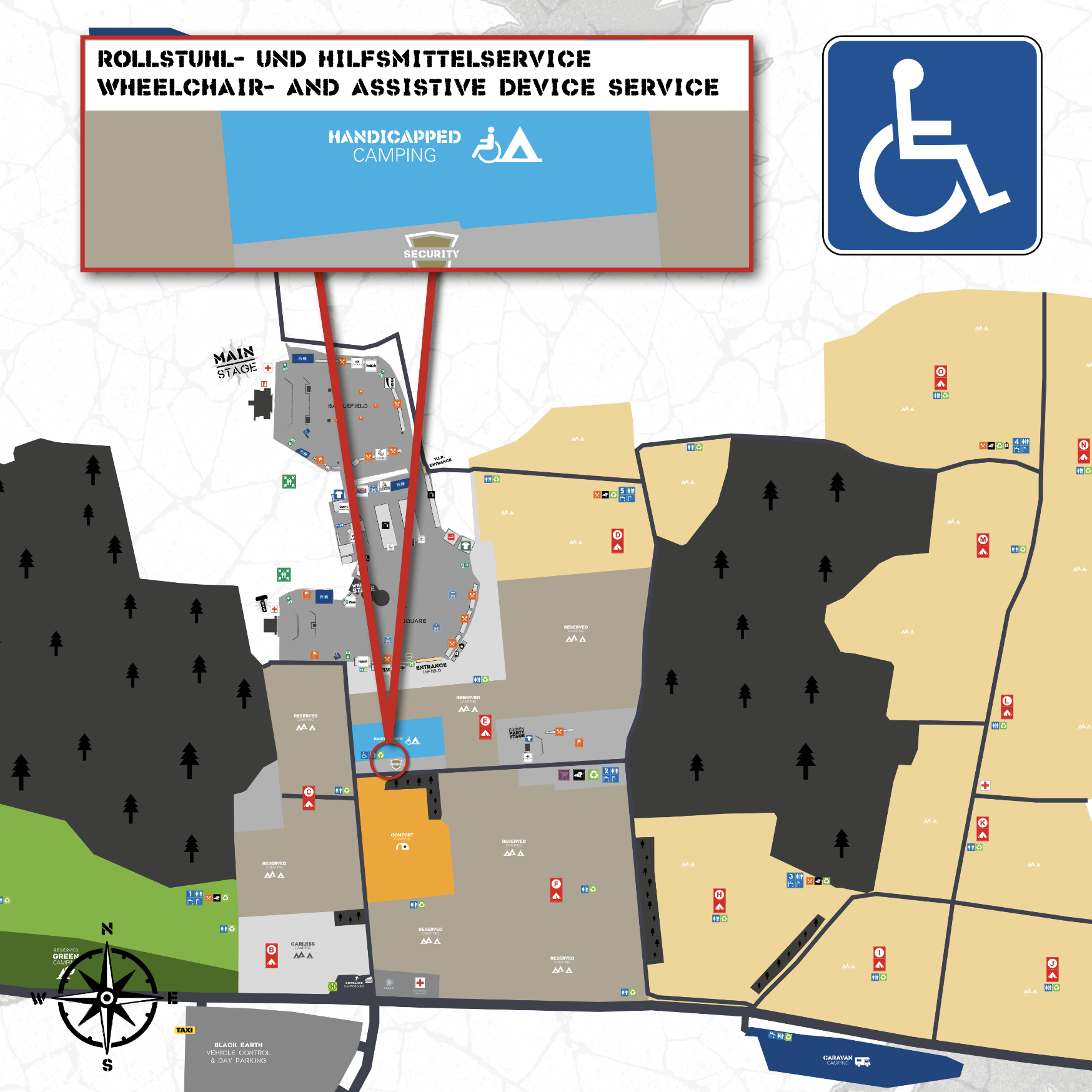 COOPERATION WITH CROWDPFANDING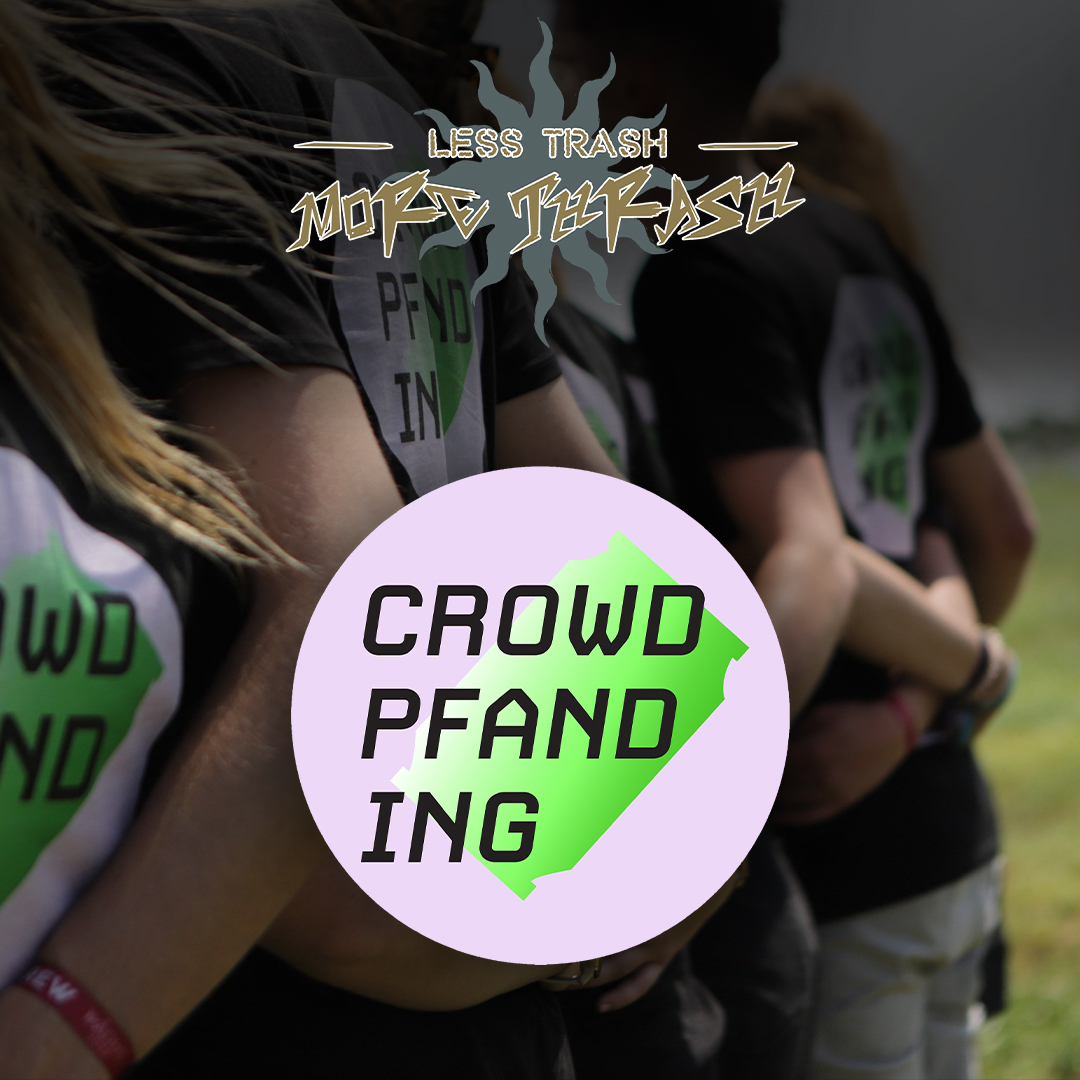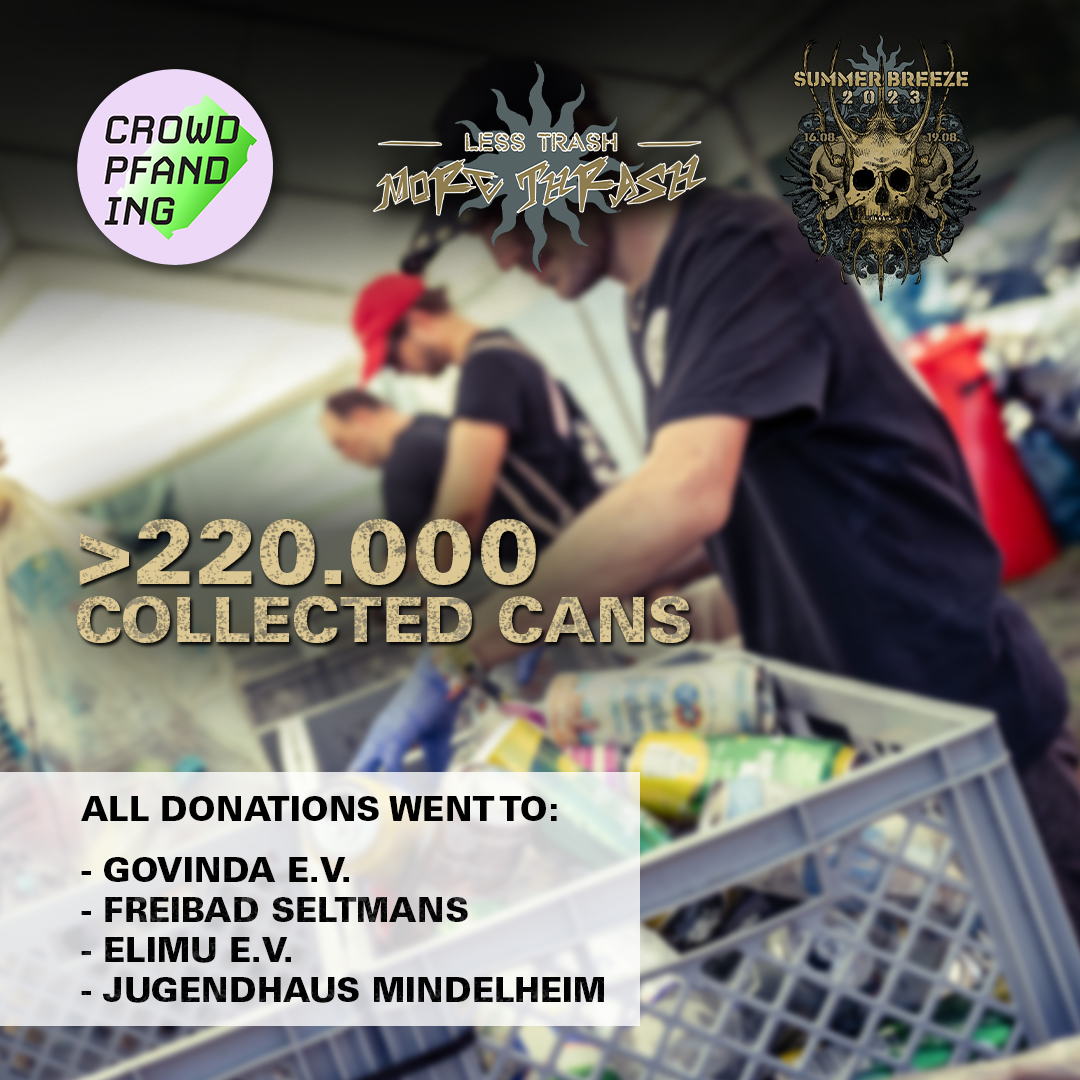 This year we are pleased to partner with CROWDPFANDING. CROWDPFANDING employees will be on the ground as bottle deposit collectors.
ALTERNATIVE FUELS (HVO100) FOR OUR WHEEL LOADERS
With the help of HVO100, 90% CO² emission is saved compared to conventional diesel.
The vegetable oils we use are converted into hydrocarbons by catalytic reaction with hydrogen (hydrogenation).
There is a lot to do – we are ready to go the way with you that we lay the foundations that allow us to focus on the essentials at SUMMER BREEZE: A great metal party with great fans and great bands!