TOGETHER FOR A BETTER FESTIVAL FUTURE
There are a number of things that we need to get fixed, so that festivals will be around for a long time to come.
How we treat each other and our environment plays a fundamental role here. We know that SUMMER BREEZE fans can party, but we also know that SUMMER BREEZE fans are at the starting line when it comes to co-creating.
For example, we're still impressed with how clean 2019 campgrounds looked as early as noon on Sunday. That worked out without anyone having to raise their finger. We don't want that in the future either.
We want to set impulses and shape the SUMMER BREEZE of the future together with you.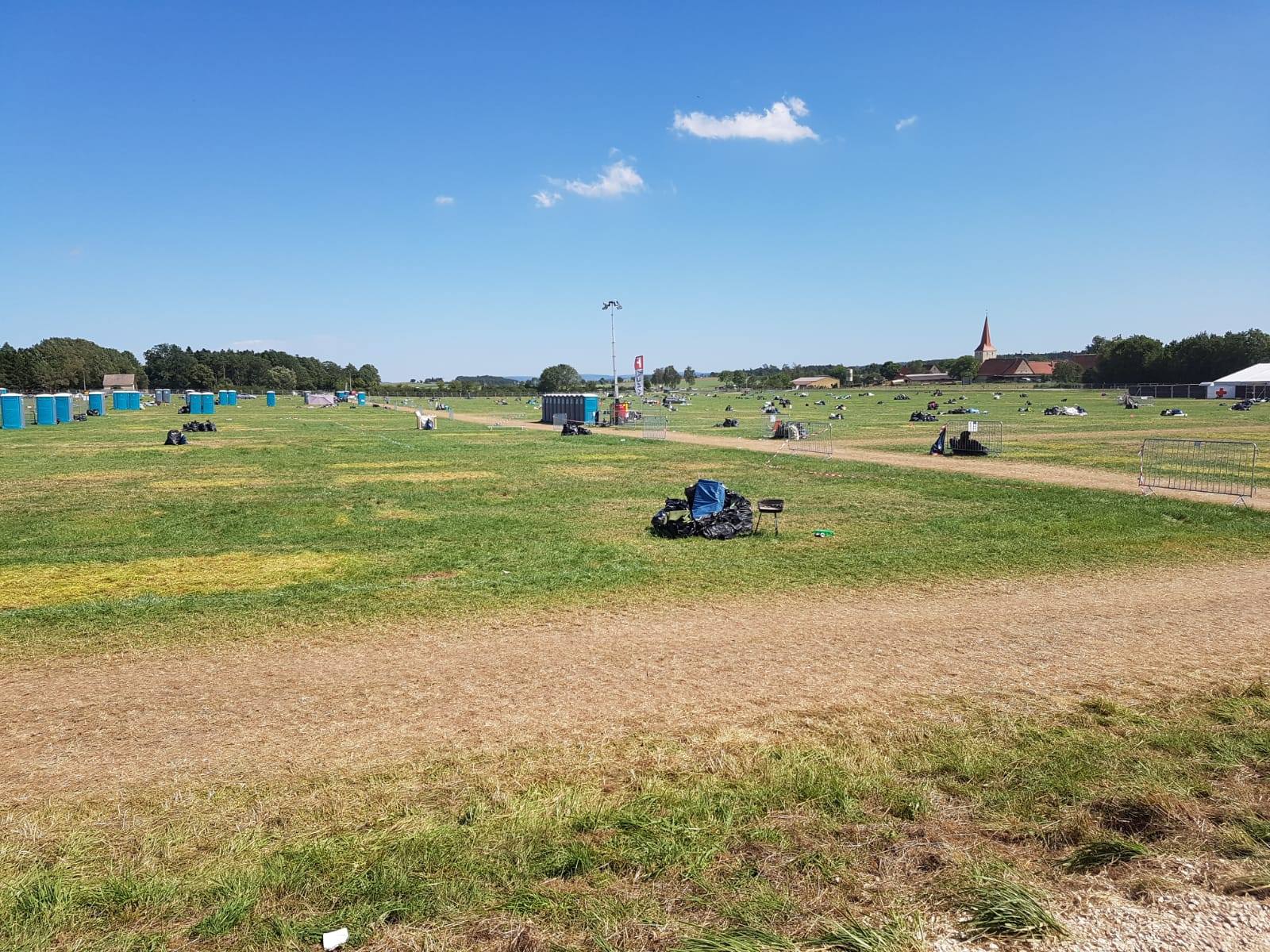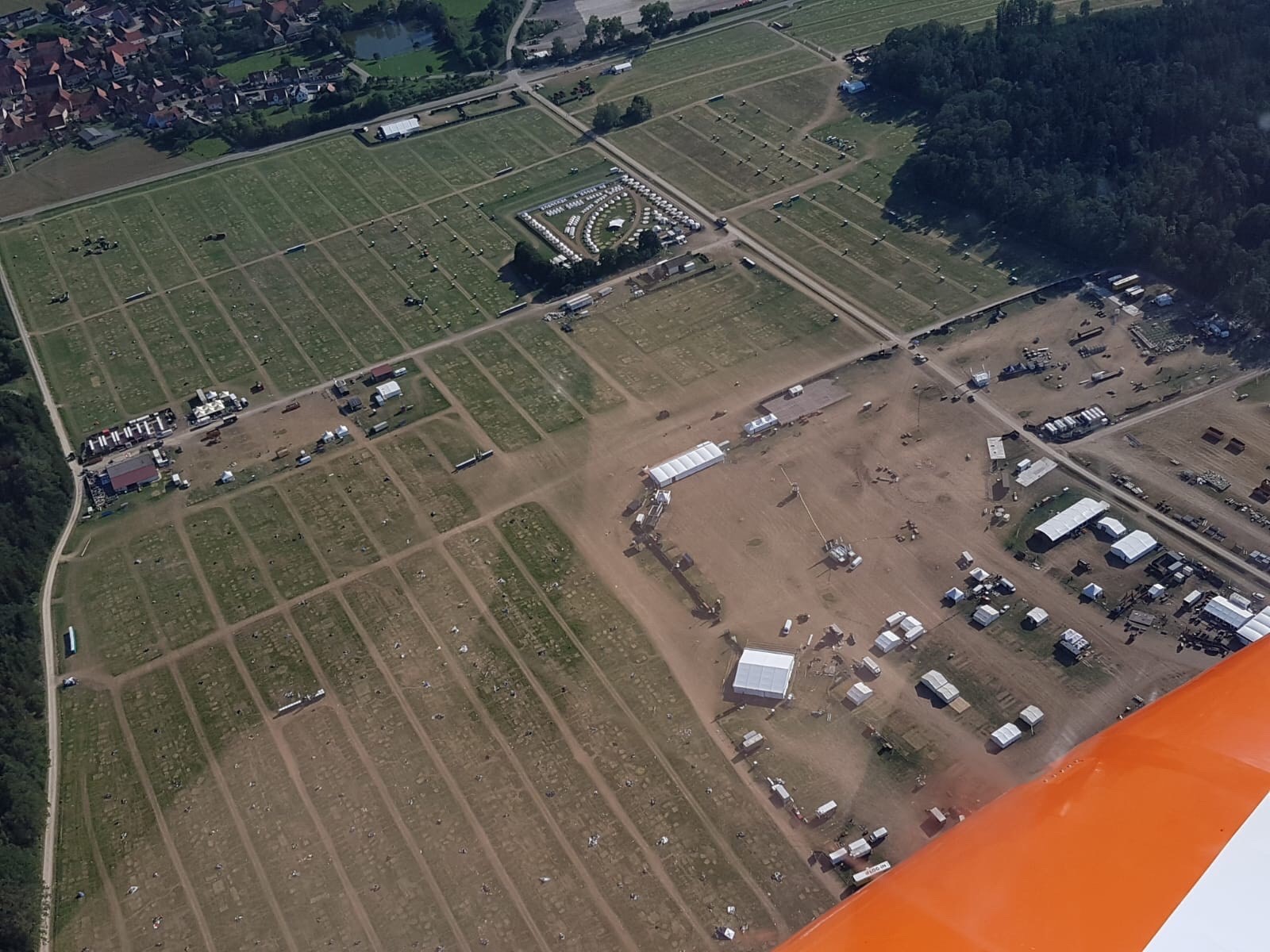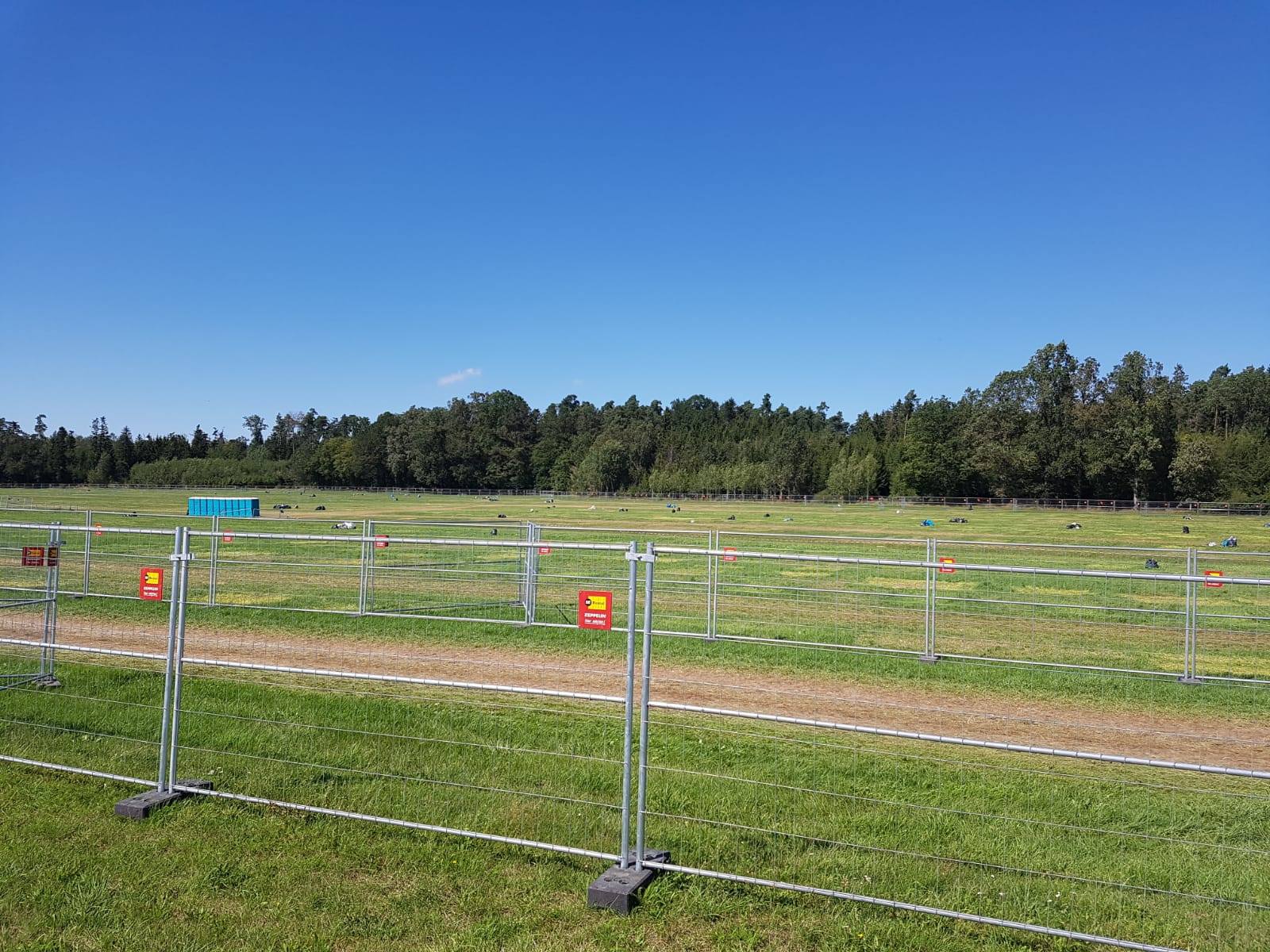 It is our concern that SUMMER BREEZE is and remains first and foremost a terrific metal party.
It's clear that festivals leave a huge footprint.
But one thing is also clear to us: we have to take steps in the right direction.
To do that, we want SUMMER BREEZE in a way that makes it easier for everyone to act in a way that makes the festival more sustainable.
We want to start the 2022 festival with the following actions and offers:
WASTE STATIONS and SEPARATION OF WASTE – LESS TRASH, MORE THRASH!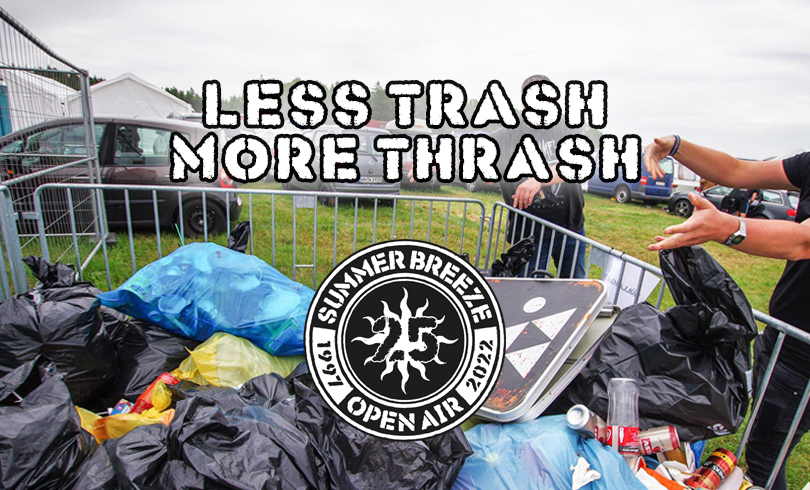 At all SHIT 'N' SHOWER STATIONS, as well as at the mobile toilets, you will have the opportunity to drop off your trash (separated into residual waste, paper and yellow bag). We count on you to take advantage of the short distances and keep your camps and the site clean.
Yellow Bag: plastic, foils, packaging, milk & juice cartons..Black Bag: Disposable tableware, Ash, Hygiene articles, rubber..Paper: Cardboard, paper
Garbage bags will be handed out at all SHIT 'N' SHOWER STATIONS.
Our waste stations will be emptied by our teams on a regular basis.
BIODEGRADABLE DISPOSABLE TABLEWARE AT THE FOOD STANDS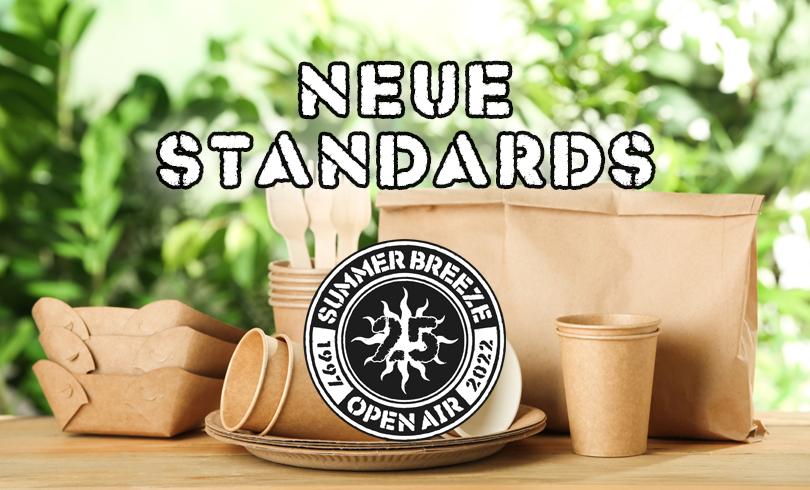 123rf.com/belchonok

Our food stands must use biodegradable disposable tableware at their stands. From a selection of predefined product ranges the foodies were allowed to choose the appropriate tableware on their own.
We will check compliance with this new requirement on site.
FOODSHARING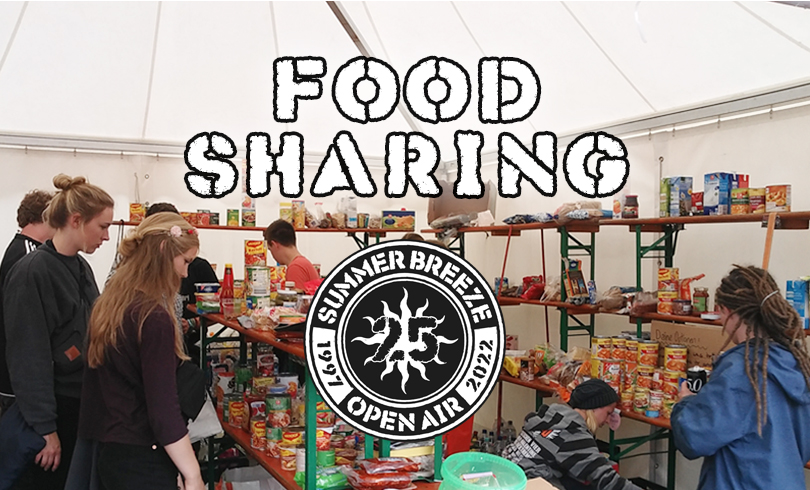 Stop by the food sharing booth and help throw away as little food as possible! At this stand you can drop off food, swap or simply take other food that has been dropped off, depending on your mood. The diligently collected and leftover food will be donated to the Dinkelsbühler Tisch after the festival.
ENHANCED ARRIVAL BY PUBLIC TRANSPORT
Traveling by your own car has many advantages. Nevertheless we see more and more people transporting their equipment collected and some from the travel group arriving by public transport. Thumbs up!
HERE you can find an overview of all travel options.
AWARENESS & SEELSORGE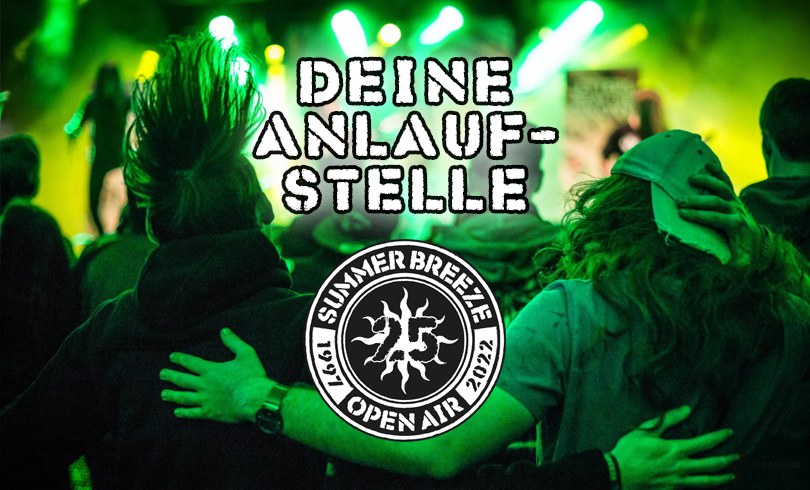 We want a festival where no one has to feel uncomfortable, attacked or discriminated against.
Everyone should be able to perceive themselves as part of the festival and treat themselves and their fellow human beings with respect.
The Awareness tent also offers a contact point for guests who feel uncomfortable or want to retreat for a moment in a safe space. Please have a look at our FESTIVAL ABC.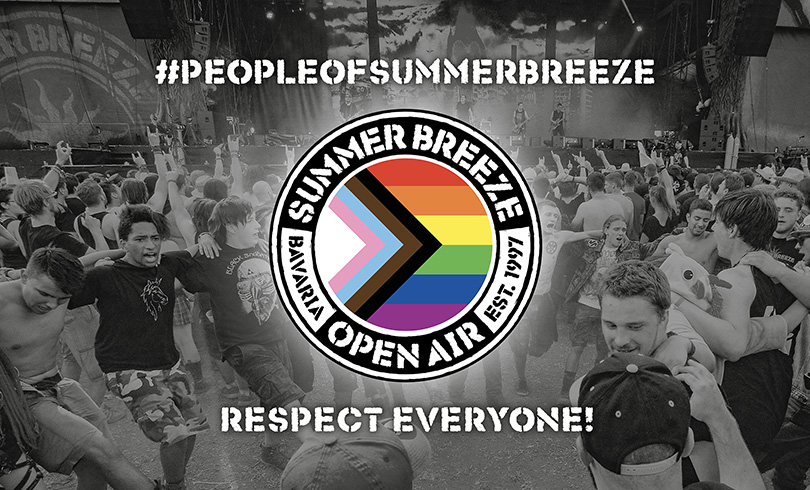 COLLABORATION WITH GOVINDA

This year we are again collaborating with the Aalen-based NGO Govinda Entwicklungshilfe e.V. Please support them by putting your empty returnable bottles and cans into the bins they place on the festival site. This way each of you can decide how much you wish to support Govinda. Govinda volunteers will also be out collecting empty returnables. They will be wearing coloured Govinda shirts and an identification.
There is a lot to do – We are ready to go the way with you that we lay the basis that allow us to focus on the essentials at SUMMER BREEZE: A great metal party with great fans and great bands!