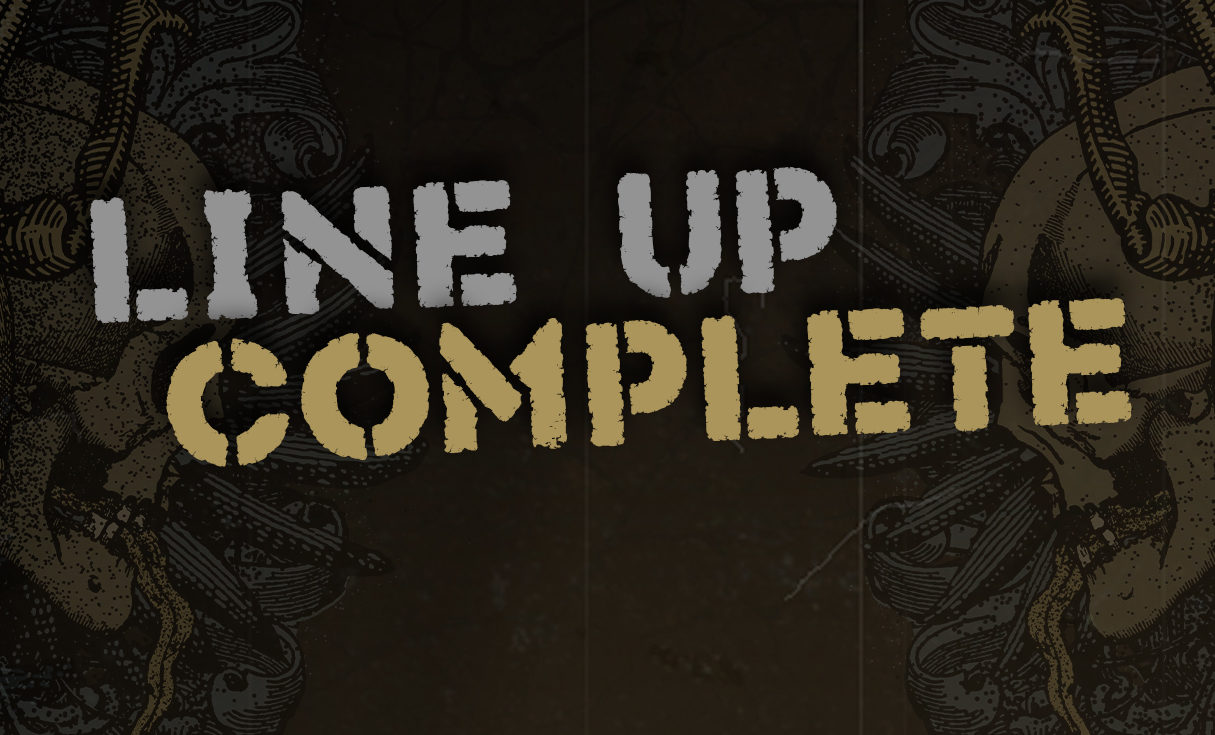 44 neue Bands – Line up komplett
44 neue Bands im Line Up!
BEYOND THE BLACK
FROG LEAP
U.D.O.
DRAGONFORCE
PERTURBATOR
NASTY
DEEZ NUTS
NERVOSA
BLOODRED HOURGLASS
THE ACACIA STRAIN
WARMEN
LEAGUE OF DISTORTION
IMPLORE
FINAL BREATH
REVEL IN FLESH
FROZEN SOUL
FROG BOG DOSENBAND
RAVE THE REQVIEM
RANDALE
COFFIN FEEDER
OUR MIRAGE
VALKEAT
SKELETON PIT
I AM YOUR GOD
A SECRET REVEALED
NEVERLAND IN ASHES
CAGE FIGHT
HALF ME
ASHEN
CHAOSBAY
THORMESIS
TO KILL ACHILLES
IGNEA
ERADIKATED
VAK
VORBID
OBERST
MOOR
SUNFALL
VICIOUS RAIN
TERZIJ DE HORDE
INDUSTRIAL PUKE
DESPISE
BLASMUSIK ILLENSCHWANG
Besonders freuen wir uns wieder die beliebten Label Matinees anbieten zu können. In diesem Jahr präsentieren Indie Recordings, Arising Empire und Out Of Line Music ihre Acts! Weitere News werden auf unserer Website folgen!
ACHTUNG: Noch bis zum 31.05. gilt der aktuelle Rabatt von 10% auf den Ticketpreis! Daher am besten noch vorher Tickets sichern und bei der großen Sause in Dinkelsbühl im August dabei sein!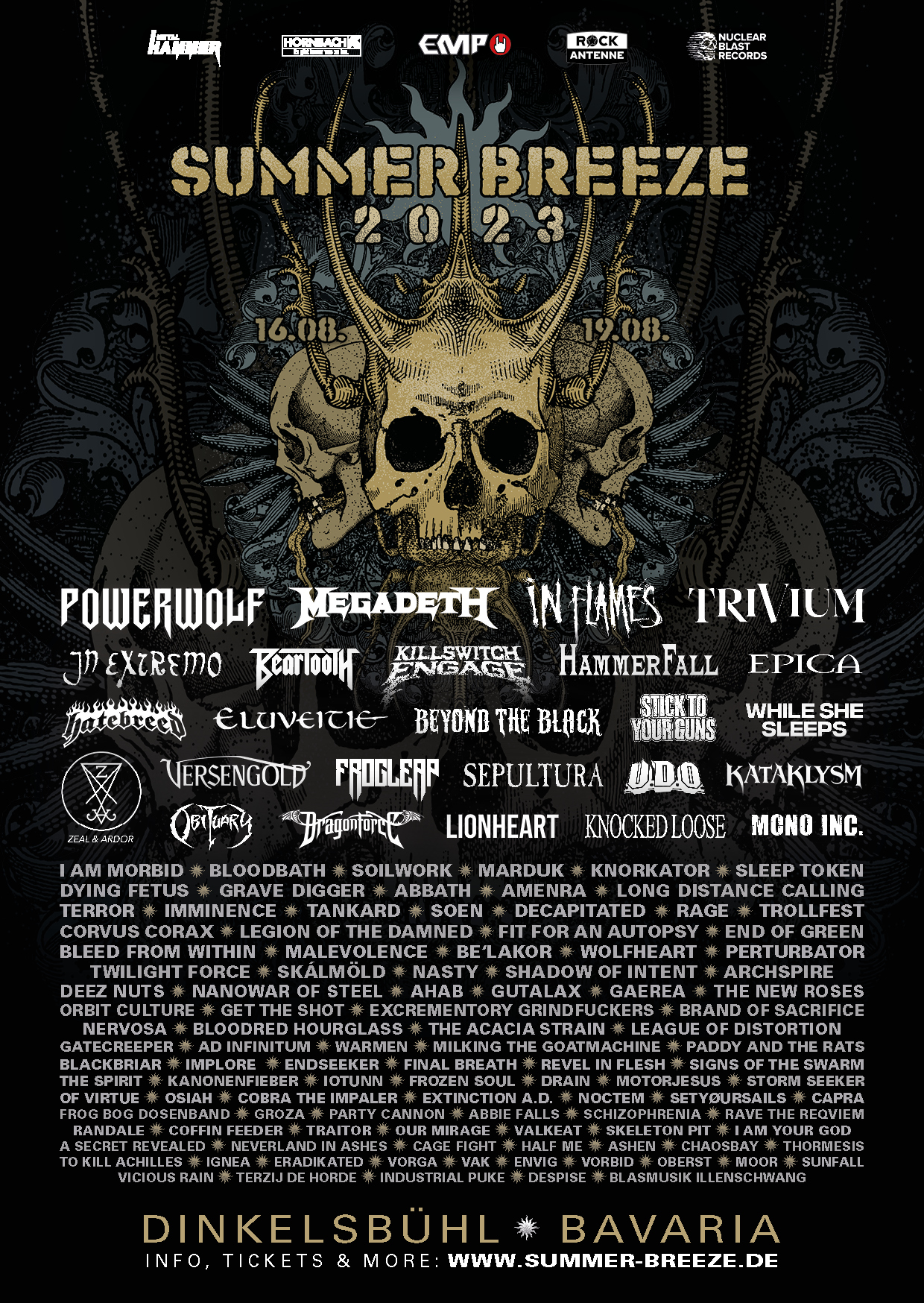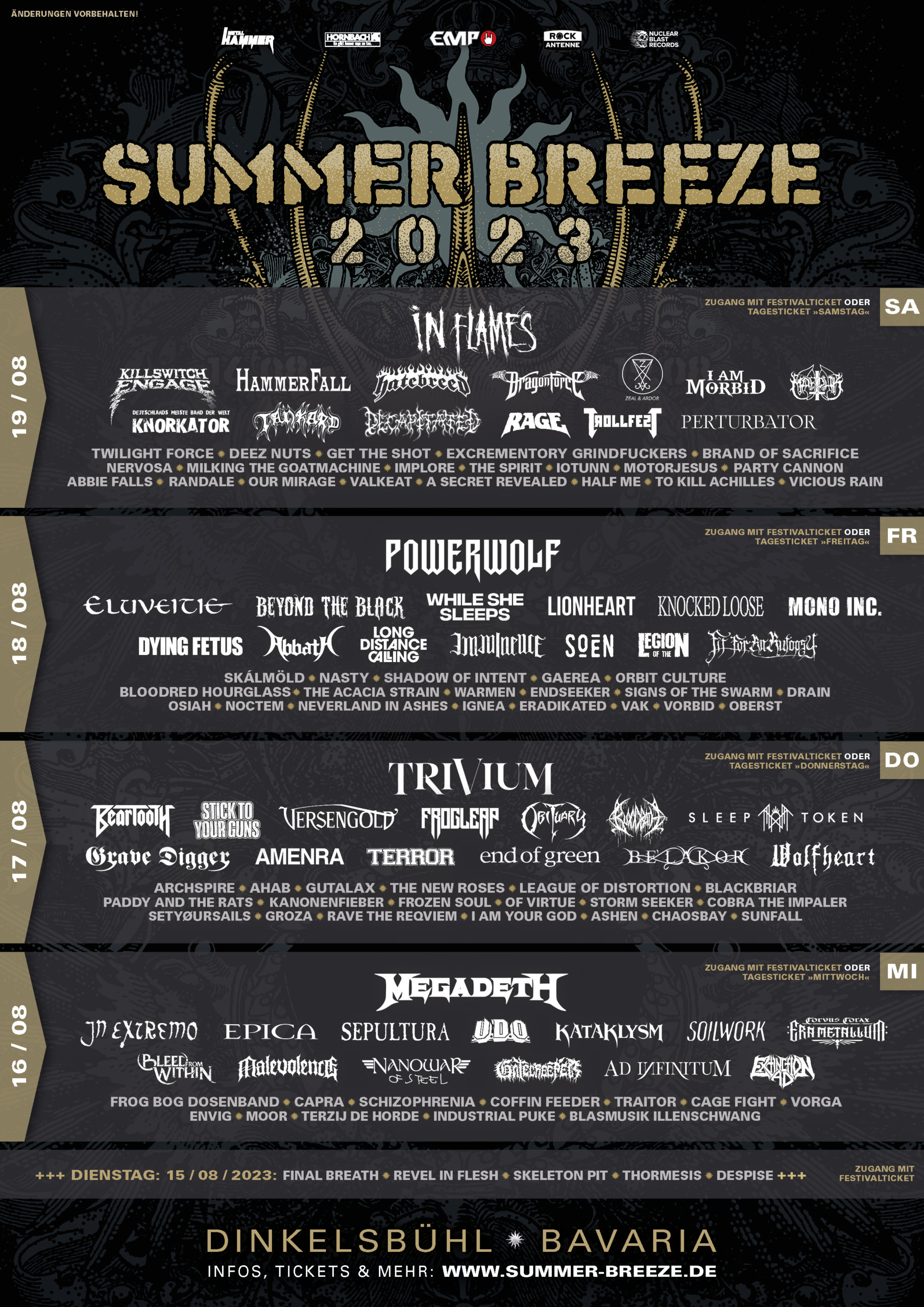 19.04.2023