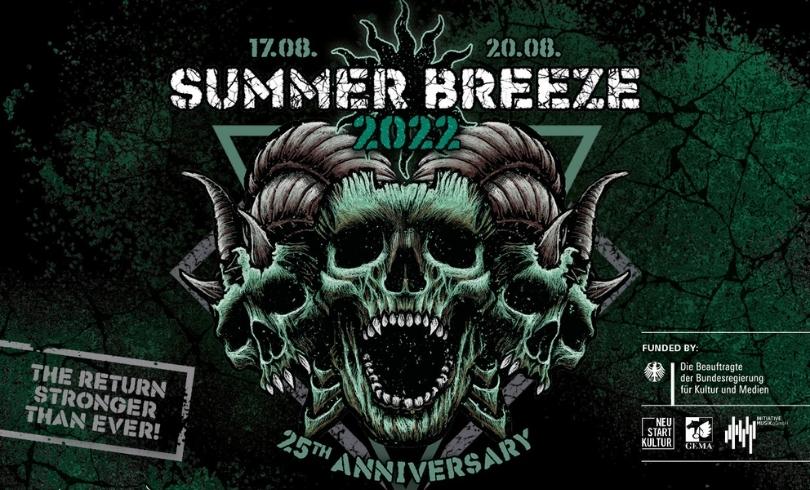 133 Bands – Line Up vollständig!
Mit 30 Neuankündigungen ist das Line Up komplett!
HIER gibt es Details zu jeder Band.
ANALEPSY, EVILE, RAISED FIST, 1914, BEMBERS, GUTRECTOMY, HAWXX, MORBID ALCOHOLICA, NANOWAR OF STEEL, RANDALE, THE OTHER, THE PROPHECY23, AVIANA, RESOLVE, THE OKLAHOMA KID, VENUES, NAVIAN, FIXATION, STORM, KNOGJÄRN, BALANCE BREACH, CONSVMER, ELWOOD STRAY, TEN56, APOPHIS, CRACK UP, END OF GREEN, FLESHCRAWL, VOODOO KISS & BLASMUSIK ILLENSCHWANG
Insgesamt 133 Acts zählen auf euch beim SUMMER BREEZE 2022!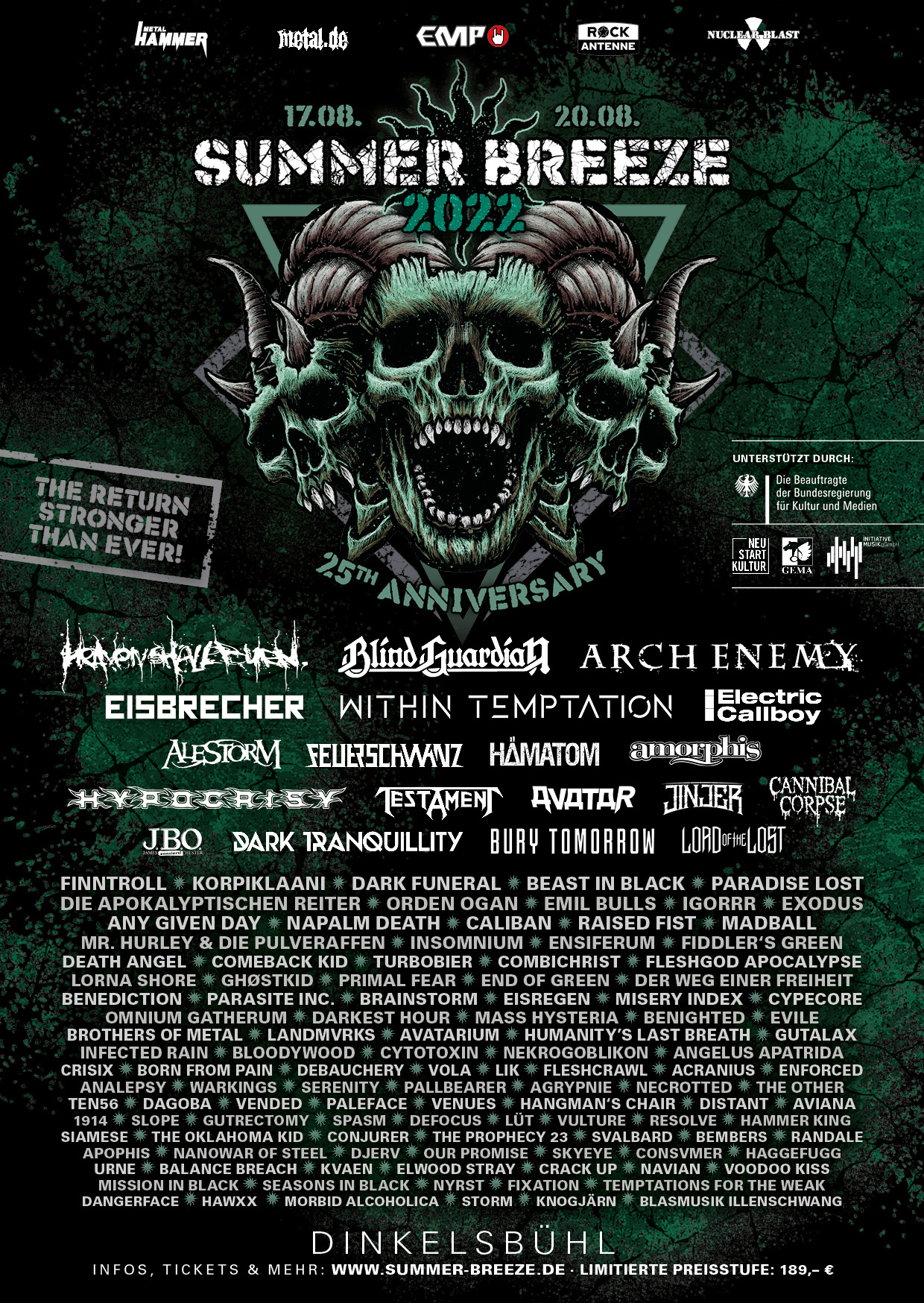 03.05.2022