Dear fans and friends of the SUMMER BREEZE Open Air,
from now on we start with the exchange or refund process of already bought tickets for the SUMMER BREEZE 2021. If you have ordered tickets for the festival 2021, you should have received a mail from us which leads you to a online form in our store. Here we ask you how you want your order to be handled. After two years, well over 666 days without a festival, it is important that we can count on you. Despite the massive problems which plague the entire event industry, we absolutely do not want the additional costs to have an immediate effect on your ticket prices. Therefore, until August 31st, 2021, you have the chance to transfer tickets for 2021 to 2022 free of charge and thus secure the lowest ticket price.
For each ticket a code will be created in the process, which you can redeem afterwards in our store in the form of value credits (for festival tickets and/or the MAXIMUM SUPPORTER PACKAGE or other merchandise). Please also check your SPAM folder. You can therefore browse the store at your leisure and enter your code before completing your order.
Of course a ticket price refund is also possible.
You ordered a festival ticket 2021, but didn't receive a mail to cancel your order?
Please contact shop@summer-breeze.de with your original order number (sbf-xxxxxxxx).
Attention: Make sure to check your SPAM folder as well!
On this page you will find an overview of all options for your SUMMER BREEZE 2021 ticket. Please read through the information below on the various topics and make your decision at your leisure.
We would like to clarify the following questions and topics with you here:
1) What will happen to my SUMMER BREEZE 2021 festival ticket?
2) Will there be special merchandise for SUMMER BREEZE 2021?
3) What will happen with my RESERVED SPACE and COMFORT CAMPING tents?4) What do I have to consider as a member of CLUB 666?
5) FAQ
If you have any open questions, you can always contact us: shop@summer-breeze.de.
General information about the festival will also be sent regularly by newsletter.
1) FESTIVAL TICKET
As a ticket buyer you have received an e-mail regarding this topic from us. We will use the e-mail address you used for your order. Please also check your SPAM folder.
You have not yet received this mail with the link to the ticket reversal?
Then contact us with your e-mail address you used for your order at shop@summer-breeze.de and tell us your original order number (if possible)!
We would like to explain the procedure for ticket redemption to you step by step:
Step 1: You will receive an email with a link to the ticket reversal form.
Step 2: You decide whether you want to convert the ticket value into credit or a refund.
Step 3: If you choose to convert the ticket value into credit, you will receive a code for each 2021 ticket purchased, which you can immediately use in our store for the following options:
– E-ticket 2022 (without extra charge), enter code in shopping cart, shop additional items or complete your order
– HARDTICKET PACKAGE (incl. Hardticket 2022, Patch 2022, Sticker 2022, Poster 2022, Ribbon 2021 for 6,66€ additional charge), enter the code in the shopping cart, buy more items or complete your order
– MAXIMUM SUPPORTER PACKAGE (Premium Zipper, Maximum Supporter Shirt or Girlie, Flag 2021, Patches 2021 and 2022, black MAXIMUM SUPPORTER Beer Mug, exclusive MAXIMUM SUPPORTER Drinking Horn, Sticker 2022, Poster 2022, 2-Year-Ribbon 20/21, Ribbon 2021, Mug 2021), enter code in shopping cart, shop additional items with free shipping or complete your order
ATTENTION: The validity of the code is not limited. However, you only have the possibility to get the new ticket for SUMMER BREEZE 2022 without extra charge until 31.08.2021 and thus secure the lowest ticket price. The second limited ticket price level of 169,-€ will start on September 01st.
EXAMPLE: "You bought a reduced ticket for 111€ in 2021. The new ticket price for SUMMER BREEZE 2022 is 149,-€. Since you decide to convert your ticket to credit, you will get the 2022 ticket for the value of the original purchase price up to and including August 31st."
Those ordering tickets for groups are the primary contact for code creation. One code will be created per ticket, but each ticket owner will then be able to use it individually in the store. The revision therefore does not have to be in the hands of one person.
If you have not purchased your tickets in our store or not purchased yourself, the reversal is significantly more complicated. Please contact the person who placed the order in our store. Only this person has the possibility to request the corresponding code and forward it to you. If you have problems contacting the original customer, we have set up a secondary market request. We would like to point out that our store is the only official pre-sale point and that secondary market purchases can lead to problems. You can read more about this topic HERE.
---
2) SUPPORTER PROGRAM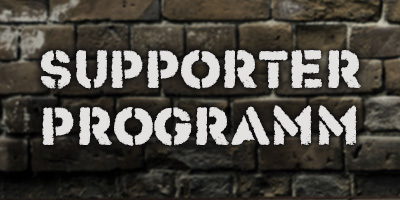 Like last year, we would like to offer support options and limited merchandise for all of you who would like to support our festival and bring a little SUMMER BREEZE feeling to your homes in order to ease the disappointment about the renewed cancellation. The support you have given us is helping us to continue working actively towards an unforgettable festival edition for 2022 and ensures the survival of our beloved festival. Supporters without a ticket for 2021 can check out the store directly: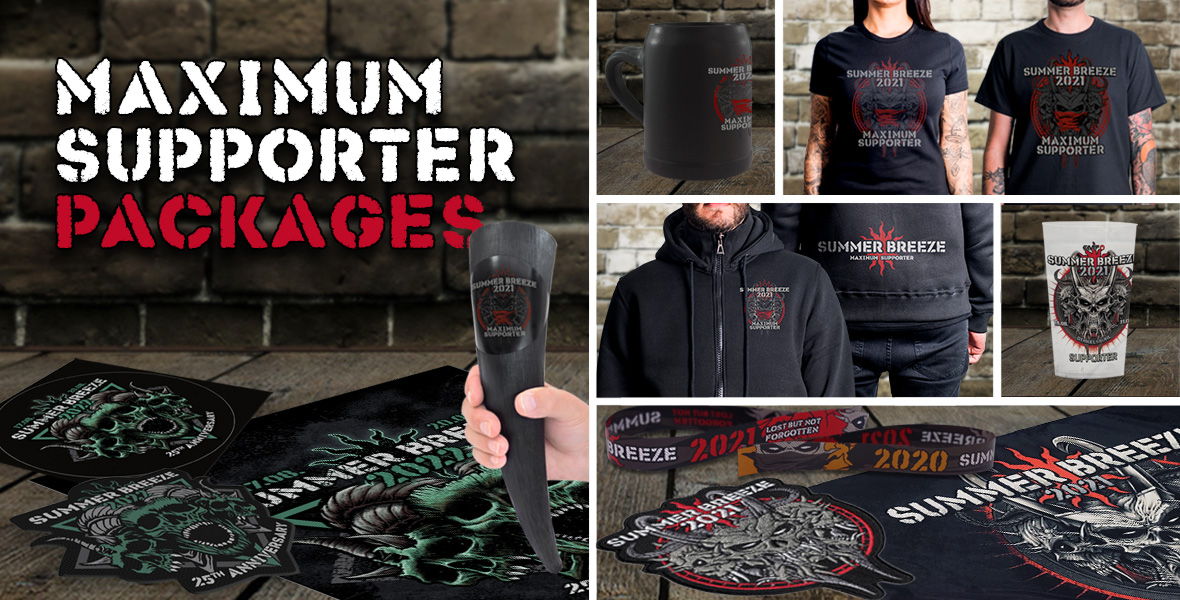 ---
3) RESERVED CAMPING & COMFORT CAMPING
Regarding your space booking & comfort camping, we will get back to you in fall for any carryover of your options into next year regardless of the current ticket reversal. So there is no need to worry, your reservation will not be lost.
If you wish to relinquish your options, you can initiate a refund by emailing shop@summer-breeze.de. Attention: if you give up your reserved space, the chance for rebooking will be very low due to high demand.
---
4) CLUB 666
We have emailed all our current club members, please check your spam folder as well. You will always find the latest status in our club section. Feel free to send your inquiries directly to Club 666 at: club666@summer-breeze.de
If you would like to become a new member of Club 666, we recommend that you choose a value voucher for the ticket redemption and then go directly to the store for the new membership. The Club 666 provides, in addition to many club benefits, a possibility to secure the most attractive and stable ticket price for 3 years.
---
5) FAQ
FREQUENTLY ASKED QUESTIONS ARE CONTINUOUSLY COLLECTED AND PUBLISHED ON THIS PAGE. CONTACT shop@summer-breeze.de AT ANY TIME IF SOMETHING IS UNCLEAR.