Dinkelsbühl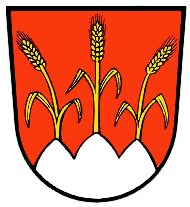 The charm surrounding the medieval town of Dinkelsbühl keeps attracting all those who have ever crossed its gates. The city's history is everywhere. The Swedish invaders played an important role in shaping the cityscape. The Holy Inquisition's influence on the population is not denied either. There is a permanent exhibition in the tower of Rothenburger Tor. In this particular setting, the information about torture and persecution has a very special effect on the visitor. Furthermore, there is a new museum in the Old Town. The weather permitting, it is also possible to visit the Wörnitzstrandbad, one of Bavaria's last functioning open-air river baths. Even at low temperatures people have been seen enjoying a swim.
A further way to explore the city is a ride on a horse-drawn carriage. But there are also several guided tours available. Among others, it is possible to follow the steps of the old ghost of the city walls. These walls themselves are already a must-see. No matter if taking an organized tour or on one's own, exploring the city is always exciting. The city also has a lot to show in terms of the culinary arts. Weib's Brauhaus is the only house brewery in town, located close to the back side of the Town Hall. Run by a female master brewer, the name (Weib = woman) kind of lent itself. Yet not only there, but all over town the gastronomy is of the highest level. Even for small budgets it is possible to stop somewhere and quench one's hunger. But SUMMER BREEZE is obviously not the only reason to come to Dinkelsbühl. The "Kinderzeche" in July, the fish weeks and the lovingly arranged Christmas Market are all good reasons to visit town outside of the festival season. The tourist information bureau right next to the cathedral in the heart of the city has all the information available as well as additional possibilities.
Once again, this year there will be a free shuttle bus service between the old town and the festival site. From the bus stop to the town center it is only a five minute walk. With the festival in its fourth year at this location, it has become obvious that its attendees are peaceful fellows who just want to have some fun. They get along fabulously with the residents of Dinkelsbühl. By now, the "black hordes" are very welcome guests in Dinkelsbühl.