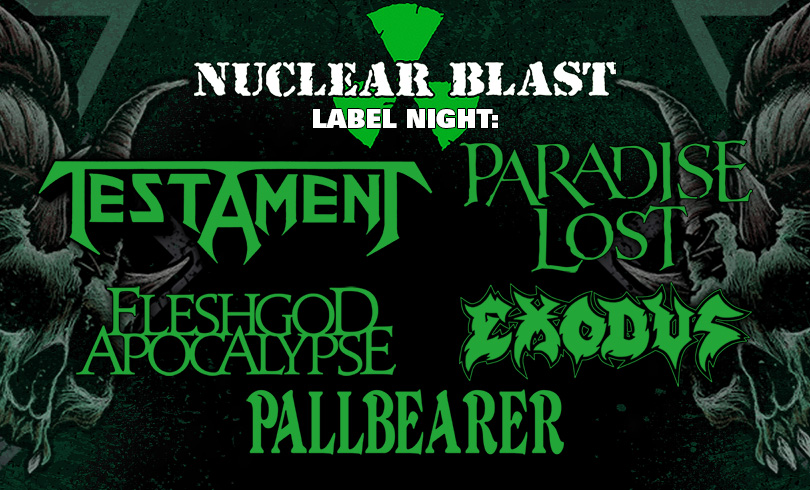 Nuclear Blast Label Night
Attention
This article is over a year old. Its contents may or may not still apply. You can find current news under News .
By now the Nuclear Blast Label Night is a long-standing institution at SUMMER BREEZE. And again in 2022 the Donzdorf-based label will send us a whole batch of big-name bands to give you a sweet start to the festival at the T-Stage.
These killer bands will play for you on our festival Wednesday 2022:
TESTAMENT
PARADISE LOST
EXODUS
FLESHGOD APOCALYPSE
PALLBEARER
Attention:
There are no day tickets for Wednesday (including the Nuclear Blast Label Night)! Only 3-day-ticket holders will get to enjoy this brutal opening evening at SUMMER BREEZE 2022.
06.12.2021