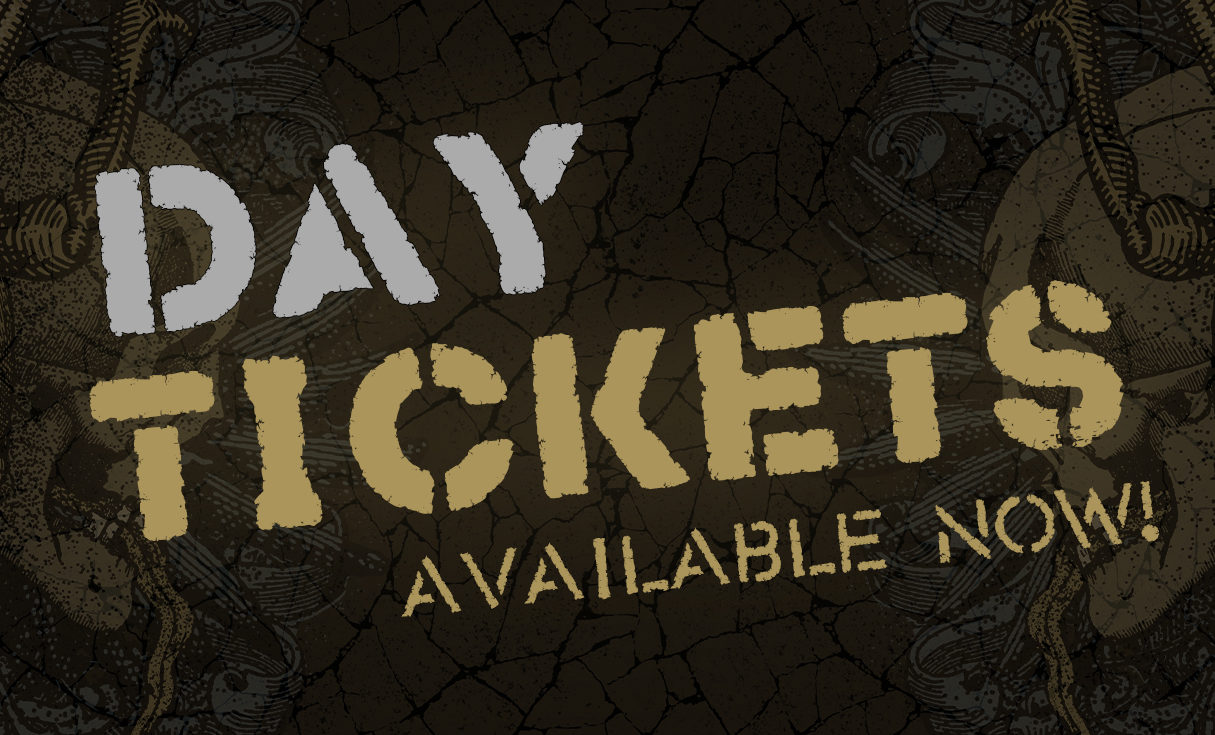 Day tickets / day line ups
The current lineup for SUMMER BREEZE 2023 divides into the four festival days like seen on the image below. From today on day tickets are available in our online shop!
People who can't make it to the festival for it's entire length now have the chance to pick their favorite day for a short visit.
On top of that day tickets will be available at the box office during the respective day for as long as the festival isn't sold out.
Please note: Day parking will be available and charged per car. Day tickets don't grant the opportunity to camp on the camping site.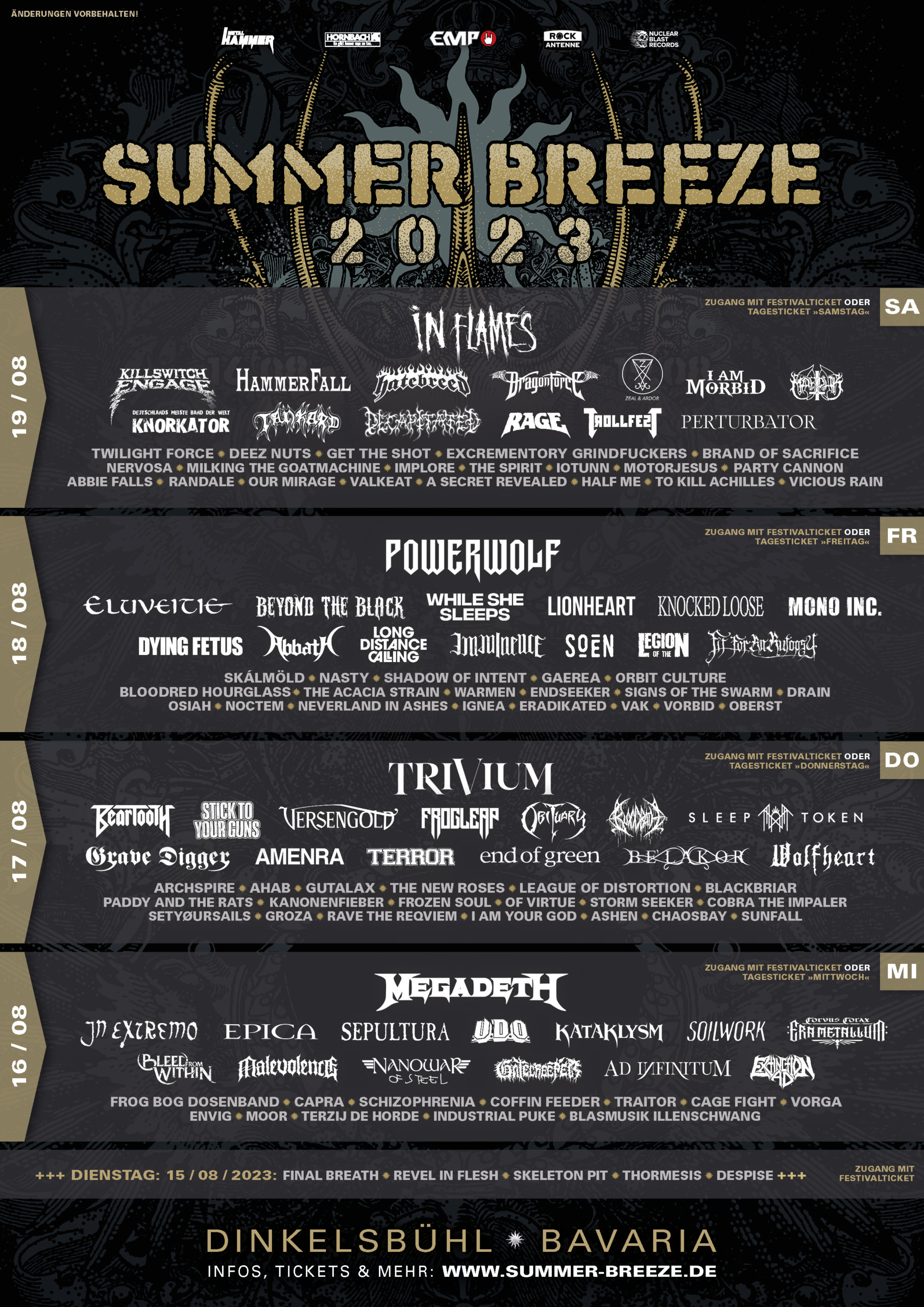 28.02.2023