The day parking lot is located opposite of the entrance to the campsite, is signposted accordingly and opens at 9am every day. (Starting Tuesday)
You can depart anytime. We will not vacate the day parking lot, so it is possible to stay there over night. However, the use of camping accessories is not allowed here. You may obviously park your car here too if you are camping but want to make sure you will be able to leave by car at any time.
There is a charge for parking on the day parking lot.
Please note all rules concerning CAMPING / PARKING / CAMPING EQUIPMENT / CARS!
Prices:
Parking ticket vehicle tba,-€ (full festival) / tba,-€ (day ticket)
Parking ticket trailer tba,-€
For day ticket holders:
One-day parking tickets for the day parking lot are not available for pre-sale, but only on site.
Festival ticket holders:
In order to prevent misuse, it is not possible for festival ticket holders to purchase a parking ticket for a single day. In this case, a regular parking ticket must be purchased.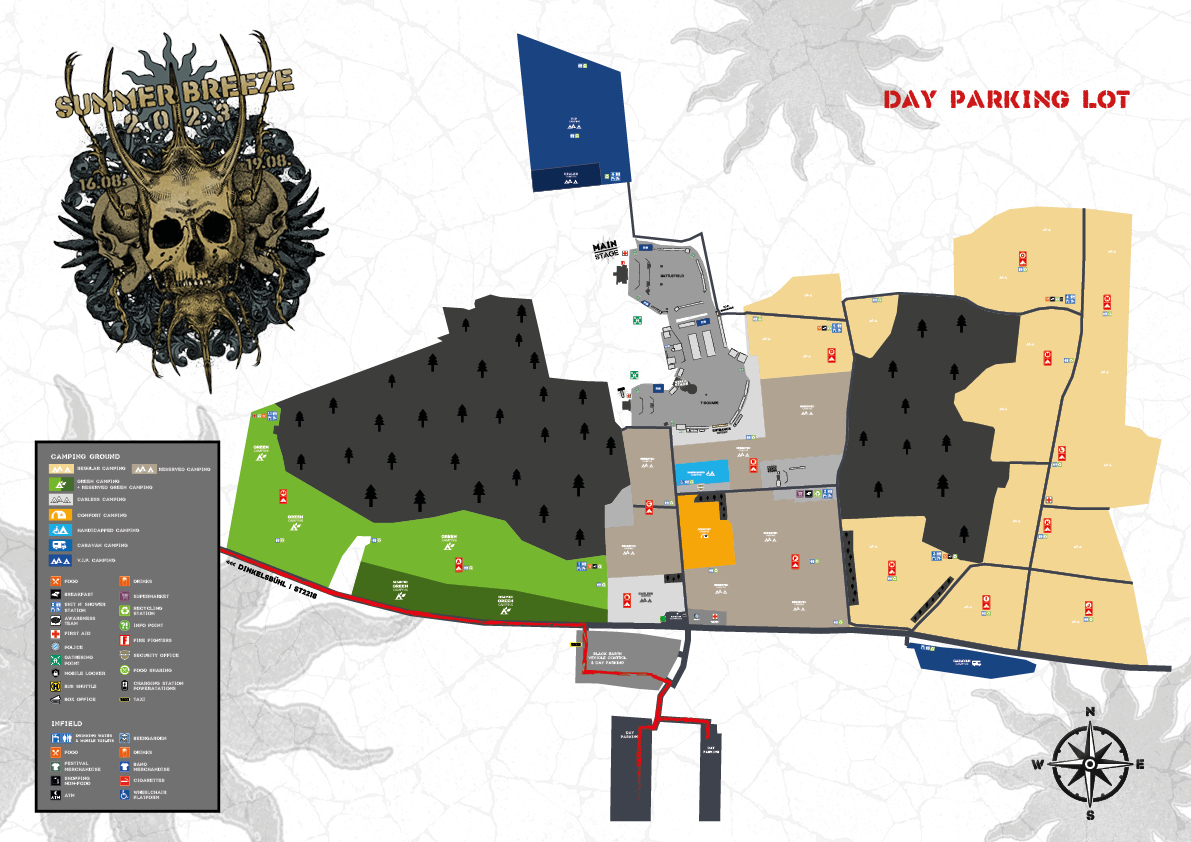 More info at