Merch
Create your personal wishlist with our merch app.
To reduce waiting times we'd like to improve the way of ordering SUMMER BREEZE merchandise on site.
Our merch app will help reducing the time to order shirts and more at the booth. Simply show your QR-Code.
This also helps to find out which designs an sizes are in high demand. We are hoping to adjust the quantities of the items for everybody. Please understand that we can not guarantee availability permanently.
How to:
"Products"
Choose your items and add them to your wishlist.
"Wishlist"
As soon as you are happy with what's on your wishlist, generate the QR-Code
"QR Code"
Show this code to the staff at the merch booth. They will put together all items available asap.
Find the app here, click the graphic: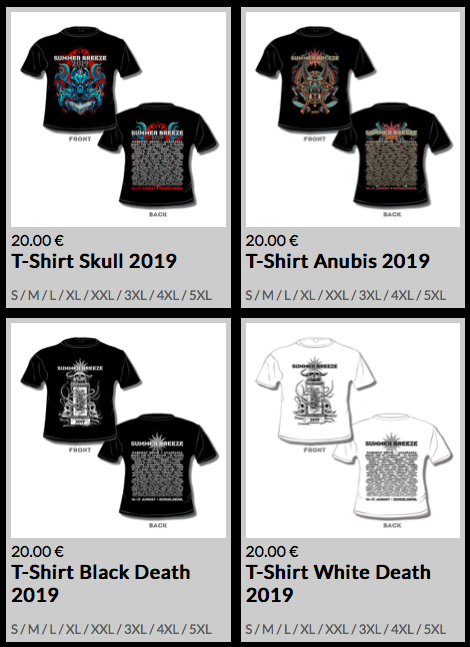 The whole merch collection in one picture: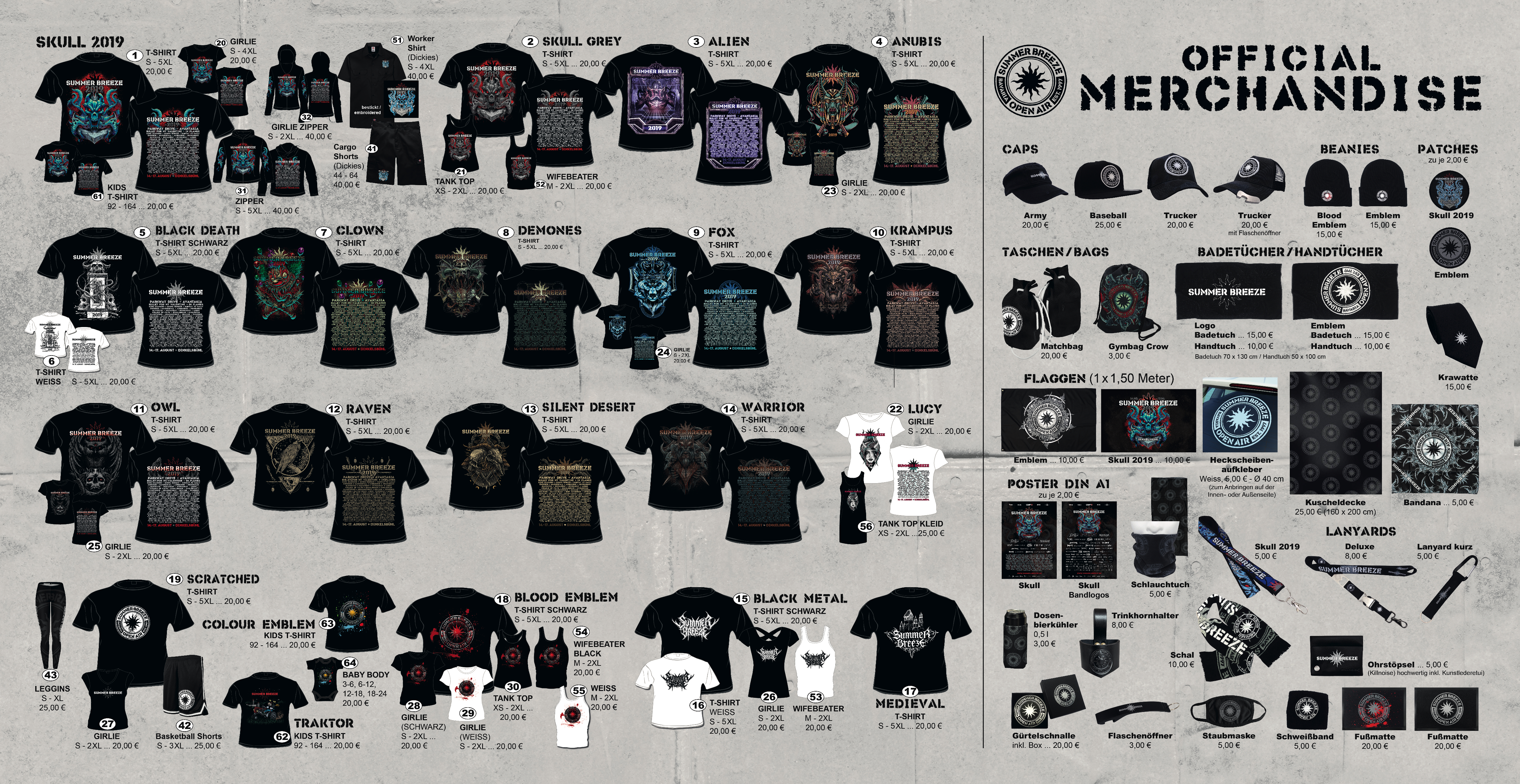 This year we´ll be having merchandise at the festival which was produced in collaboration with a G.O.T.S. certified company. It sets guidelines regarding the social aspects for workers (no child labour, fair wages, freedom of assembly, industrial safety, and much more). We hope this way we represent your opinion, too!
Metal – brutal but always humane!