SUPPORTER PROGRAM
Your overwhelming reactions and unwavering encouragement in these challenging times are giving us a lot of strength and motivation to keep the wheels turning. That's why due to popular demand we have created a supporter program consisting of a line of limited merchandise. Every purchase supports the festival tremendously and brings a little bit of SUMMER BREEZE feeling to your home.
SUPPORTER PROGRAMM MERCHANDISE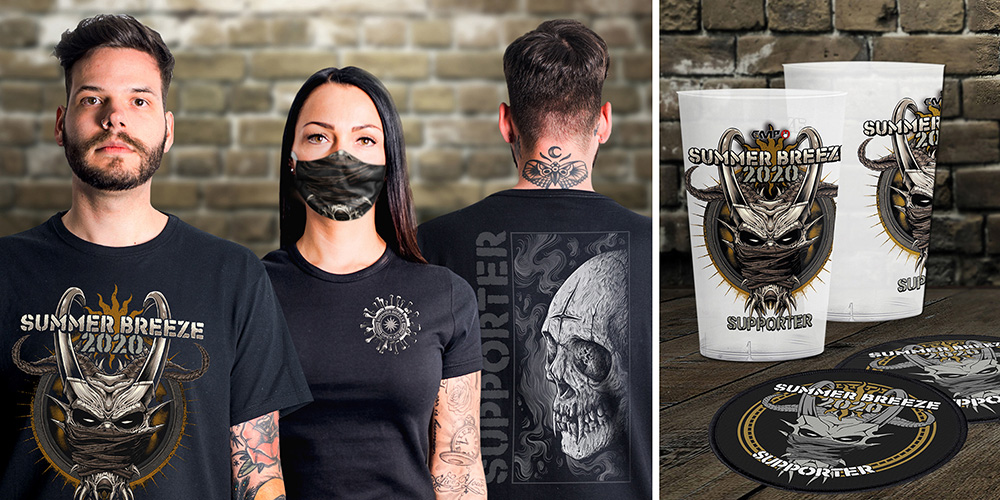 We prepared two packages for everybody that wants to support the festival.
If you are a 2020 ticket holder, please check the mail (sent out to all who purchased tickets in our shop) about the exchange and refund processes first. You can get these packages in the exchanging process of your ticket.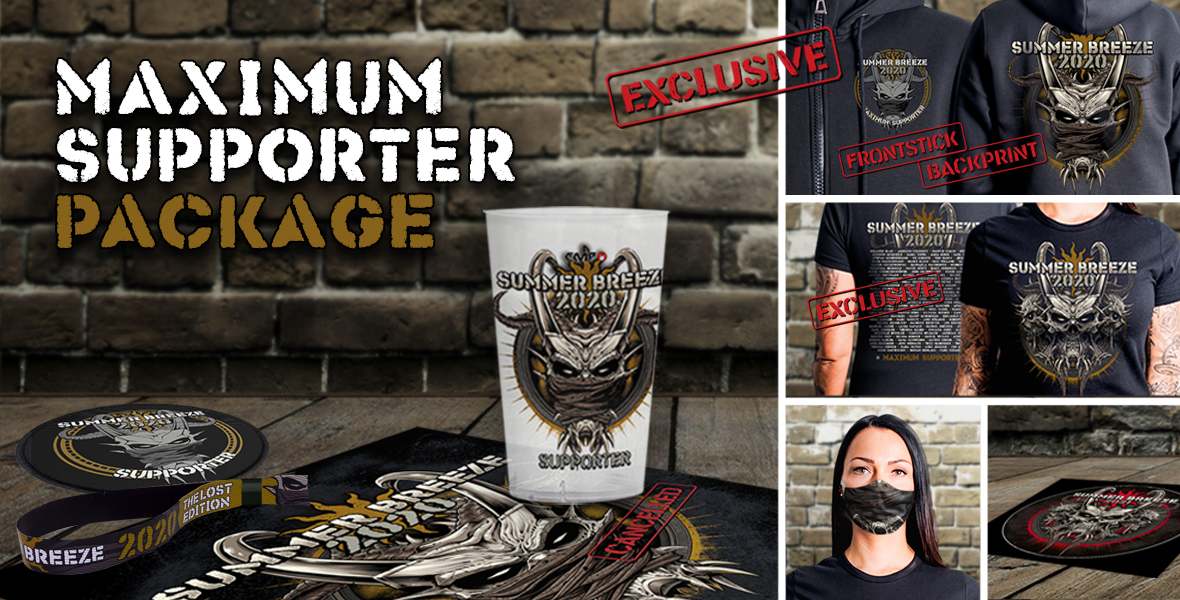 With the MAXIMUM SUPPORTER PACKAGE we'd like to offer you hiqh-quality limited merchandise that has not been available in our shop. This exclusive package is available to everybody who wants to exchange their ticket for a huge merchandise bundle and to show your support. The premium zipped hoodie comes with an elaborate embroidery in the front and a big backprint. The MAXIMUM SUPPORTER shirt is limited and features the names of those who are going for this package. You'll also find your name added to a wall of fame that we'll install at SUMMER BREEZE 2021. Furthermore, you'll receive the  wristband 2020, a supporter patch, the festival cup 2020, a poster, a sticker and the SUMMER BREEZE dust mask. If you pick the MAXIMUM SUPPORTER PACKAGE you'll have the guaranteed festival ticket 2021 price of 111,-€ to be purchased at a later point. This will be by far the cheapest price for the ticket 2021.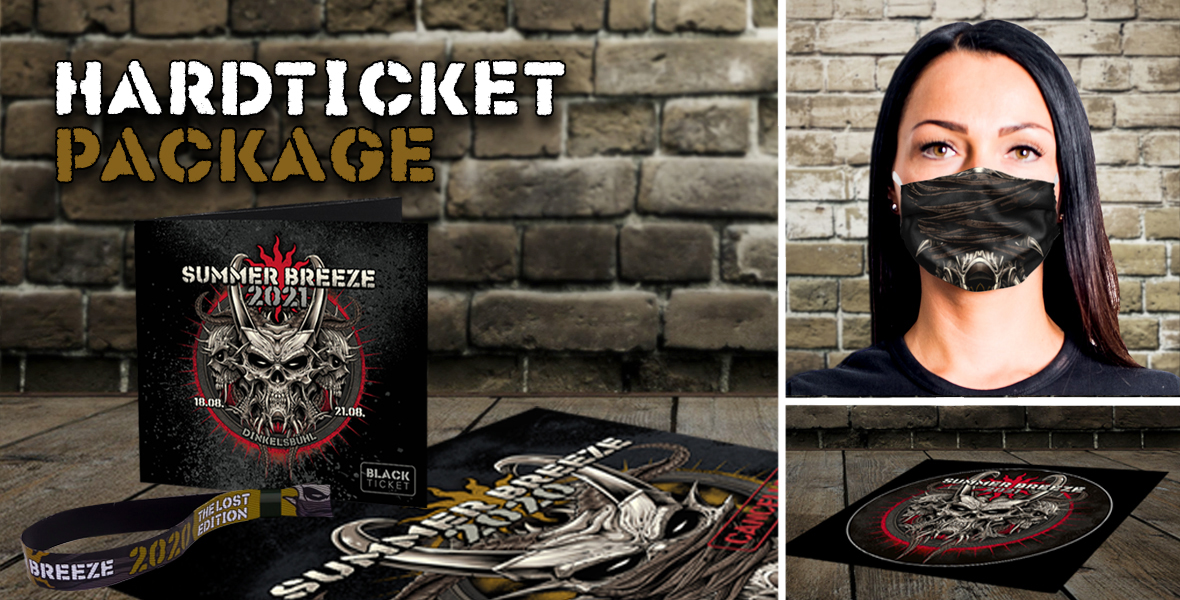 With the HARDTICKET PACKAGE we'd like to say 'thank you' for your trust. It means a lot that you get a ticket long before the festival. For the price of € 6,66 you'll receive the hardticket 2021, a dust mask, the wristband 2020, a sticker and poster. In addition: Free shipping!
You'll find the  HARDTICKET PACKAGES via "Tickets" and "Supporter Merch" bei uns im Shop.

It is our goal to set the course for SUMMER BREEZE Open Air 2021 as soon as possible. Therefore we launched the official presale for 2021 simultaneously, with a special ticket price of 139,-€ (incl. fees and camping). This offer is available for a limited time only. It comes with a series of goodies and might help you to evade a future increase in price.