We ask you for your kind help to address the garbage situation.
WASTE STATIONS and SEPARATION OF WASTE – LESS TRASH, MORE THRASH!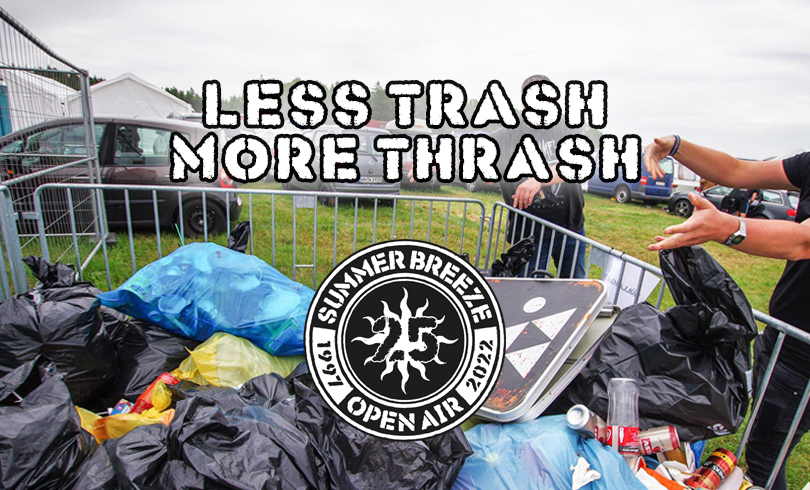 At all SHIT 'N' SHOWER STATIONS, as well as at the mobile toilets, you will have the opportunity to drop off your trash (separated into residual waste, paper and yellow bag). We count on you to take advantage of the short distances and keep your camps and the site clean.
Yellow Bag: plastic, foils, packaging, milk & juice cartons…
Black Bag: Disposable tableware, Ash, Hygiene articles, rubber…
Paper: Cardboard, paper
Garbage bags will be handed out at all SHIT 'N' SHOWER STATIONS.
Our waste stations will be emptied by our teams on a regular basis.
Please also make sure you keep your camping space tidy during your entire stay in your own interest.
Please make sure you do not leave any metal items such as tent pegs in the ground. Leaving furniture harms the festival immensely due to high disposal costs.

More info at